November 8, 2020
Purchase a Paver and be a part of History.
St Anthony's Family Care in Croydon NSW has, for over 60 years, been supporting the local community through the provision of a range of services focusing on the needs of children and families. Their services have changed with the years, but they have always remained true to their mission and to following in the footsteps of Mary MacKillop. Their primary services today, centre around children with disabilities and particularly children with Autism Spectrum Disorder (ASD).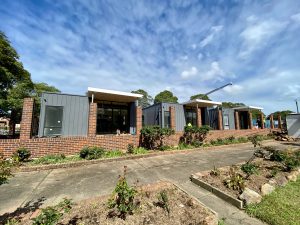 After operating from a site which is close to 100 years old, their buildings were tired, required significant maintenance and were no longer fit for purpose. After many years of planning, a decision was made to construct a new fully accessible and purpose-built village. The facility was designed to consist of an 86-place inclusive Early Learning Centre, three houses for children with disabilities for short term accommodation, an Activity centre for children with disabilities and an Administration building. The new and expanded village would enable St Anthony's to support a greater number of children to reach their greatest potential.
The Figtree Early Learning Centre, Stage one of the site redevelopment, is now complete with work well underway on Stage two, which includes the new Administration Building, Activities Centre and three respite houses. These houses are now at lock-up stage with only the final fit out to be completed.
You are invited to be part of history by personalising a paver which will be laid on the main pathway running through the site. The expected completion date is March 2021.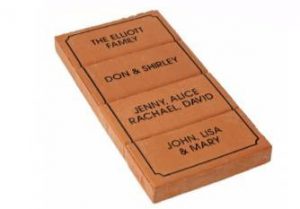 Joanna Najdzion, Chief Executive Officer for St Anthony's Family Care, said "St Anthony's Family Care is proud to provide a new Village for children and young people, including young people living with disabilities. Purchasing a paver is a great way to be part of St Anthony's history and to mark your support of this important project.
"The commemorative pavers can contain printed text, a hand-sketched drawing, or a company logo – we invite the public to get as creative as they like to support children and young disabled people in our community," she said.
Your generous contribution will enable St Anthony's to complete these state-of-the-art facilities for children and young people accessing the Figtree Early Learning Centre and EPIK Disability Services, where their individualised and group supports are centred around goal driven care for children and young adults.
For further details please visit https://safc.org.au/Appeal/redevelopment-appeal.