May 15, 2021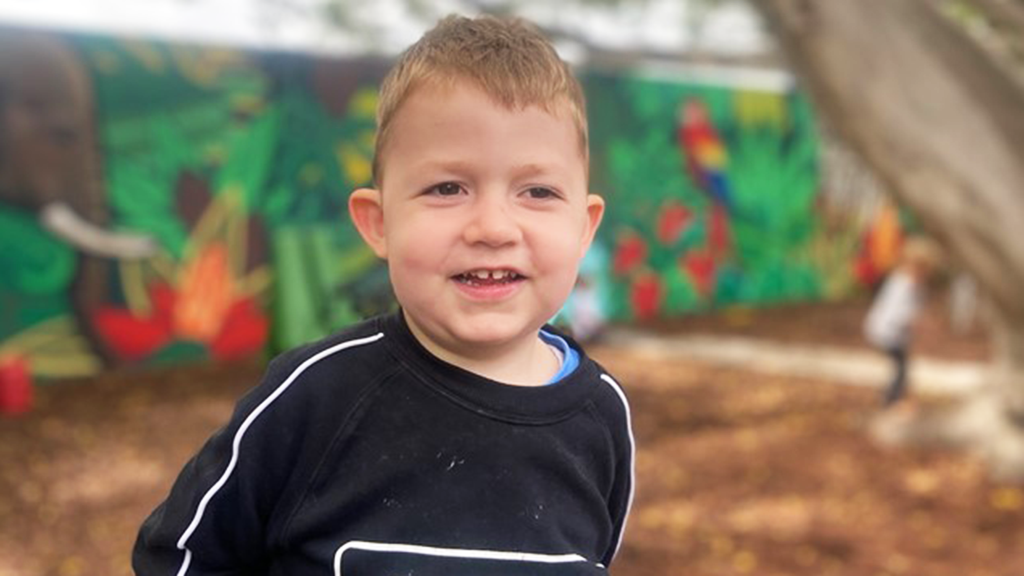 When you have a baby, your mind takes you on a journey. Immediately you start to think about what your child's life has in store and how you, as a parent, can ensure they enjoy every opportunity in life.
In January 2018 my husband and I, along with our daughter Olympia, welcomed our twins Dimitri and Marissa to the world. Having twins was a challenge on its own, but we were so excited to be growing our family, that we took this new adventure in our stride.
We watched as Dimitri and Marissa grew together. We soon realised that Dimitri was not achieving his developmental milestones quite as quickly as Marissa. We started to seek support services and made an appointment to see a developmental paediatrician.
In October 2019, Dimitri was diagnosed as having a global developmental delay. So began our visits to physiotherapists, occupational therapists and speech pathologists.
After a year of therapies, Dimitri was making some progress. We knew that with the twins soon turning three it was time to start looking for a childcare centre that could accommodate them both.
We already knew about St Anthony's Family Care and as it turned out, they had just opened their fabulous new purpose-built Early Learning Centre, Figtree.
Any parent gets a little nervous about sending their children to childcare. Knowing that Dimitri had low muscle tone, delayed speech and experienced strong separation anxiety, this made me worry just a little bit more.
I first met with Teresa, the Service Manager at Figtree, in late 2020. We decided to start the twins' enrolment in February 2021.
Prior to the twins commencing, we attended several orientation sessions. Dimitri was enthralled by the outdoor play space of Figtree – especially the Figtree jungle. I had found the right place for my children.
Ten weeks later and we have all been able to see the change in Dimitri. The team of therapists who work with him have also noticed a huge difference.
He confidently walks into Figtree each morning and is so warmly welcomed by the staff that I feel Figtree has become an extension of our home. When I say goodbye to my son, he replies "Goodbye mummy", words I had never heard before.
We are so happy to be part of Figtree Early Learning Centre and the St Anthony's Family Care community. We look forward to what new and wonderful things await.
Elpida