August 27, 2019
'Bobs the Dog' is the fruit of much thought and love.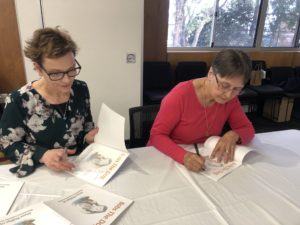 He captured my imagination years ago when I first saw that iconic photo of him with Saint Mary of the Cross MacKillop and her siblings, Donald and Annie. I also love the idea that Mary, who grew up around animals, loved to have a pet dog close by. Having a little dog close by would have kept her grounded.
A short time ago, after writing the story of Bobs, I visited Penola where I met Catherine Sandric who was also visiting with her mother. I was encouraged to ask Catherine if she might illustrate my story of Bobs. Catherine graciously accepted and together we made the story of Bobs come to life.
While this story has been written with children from eight to ten years of age in mind, some adults have found it helpful as they face their grief and loss of a loved one. Bobs is a "clever little dog", as Donald remarks in the story.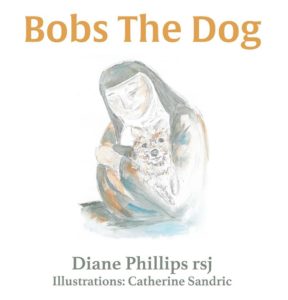 There were other dogs before Bobs in Mary's life. There are no photos of them, however a name of a dog has been passed down from Sisters of Saint Joseph who knew Mary. Mary herself when writing to a friend, mentions another of the dogs by name. A couple of Sisters have recorded how they helped to care for pets that lived with them at the Mother House in North Sydney.
Like many Australians today, our Saint Mary had a soft spot in her heart for animals. I look forward to exploring the lives of some of her other pets. Perhaps, like Bobs, they will reveal how they offered her unconditional love in the ups and downs of her life.
Diane Phillips rsj