December 4, 2019
In an ecological reading of Isaiah 35:1-10 Elaine Wainwright explains how paralysing hopelessness can change to active hope.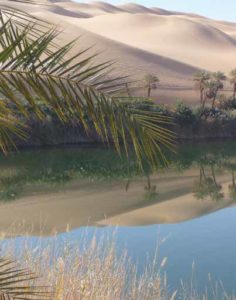 This extract from the Book of Isaiah is the work of a prophet of Israel who was preaching in the late 6th century BCE — towards the end of Israel's exile in Babylon. The prophet bears the name "Isaiah", as did a previous prophet in Israel in the early 8th century BCE who predicted the exile. The first 34 chapters of the Book of Isaiah in our Bibles are associated with the earlier Isaiah.
Continue reading the article below:
Tui Motu Issue 244, December 2019 (PDF)
Image: Sand mountain with water. Used with permission.