June 22, 2022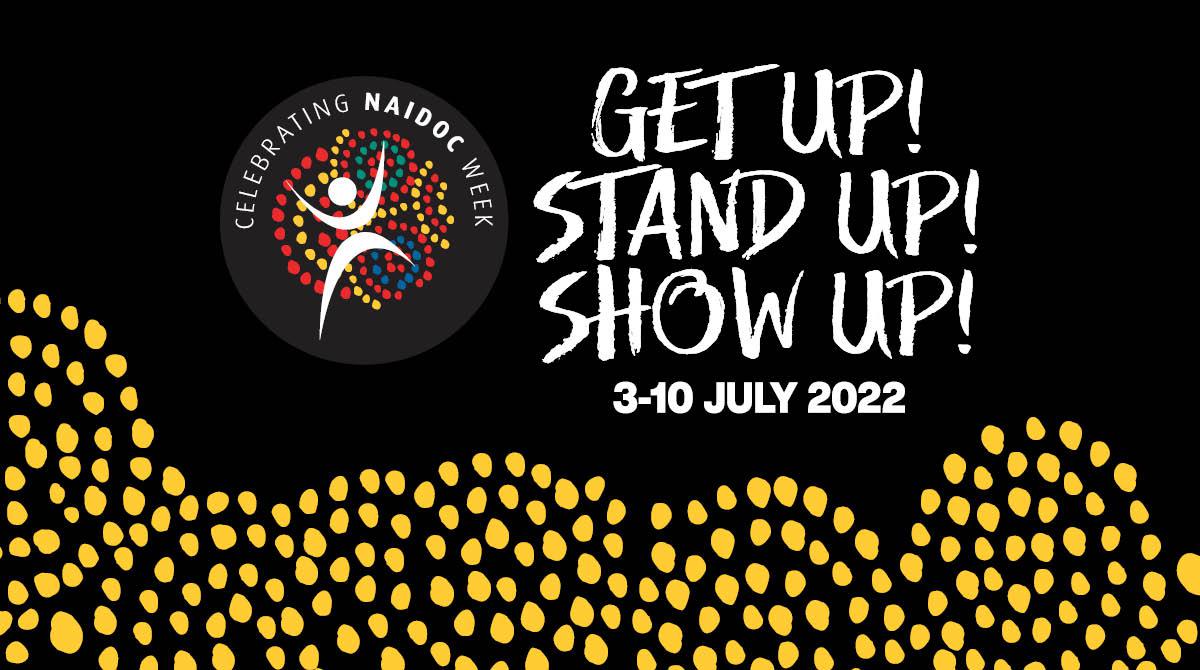 From 3 July 2022, we celebrate two events: Aboriginal and Torres Strait Islander (ATSI) Sunday on 3 July and National Aborigines, and Islanders Day Observance Committee (NAIDOC) Week from Sunday 3 July until Sunday 10 July.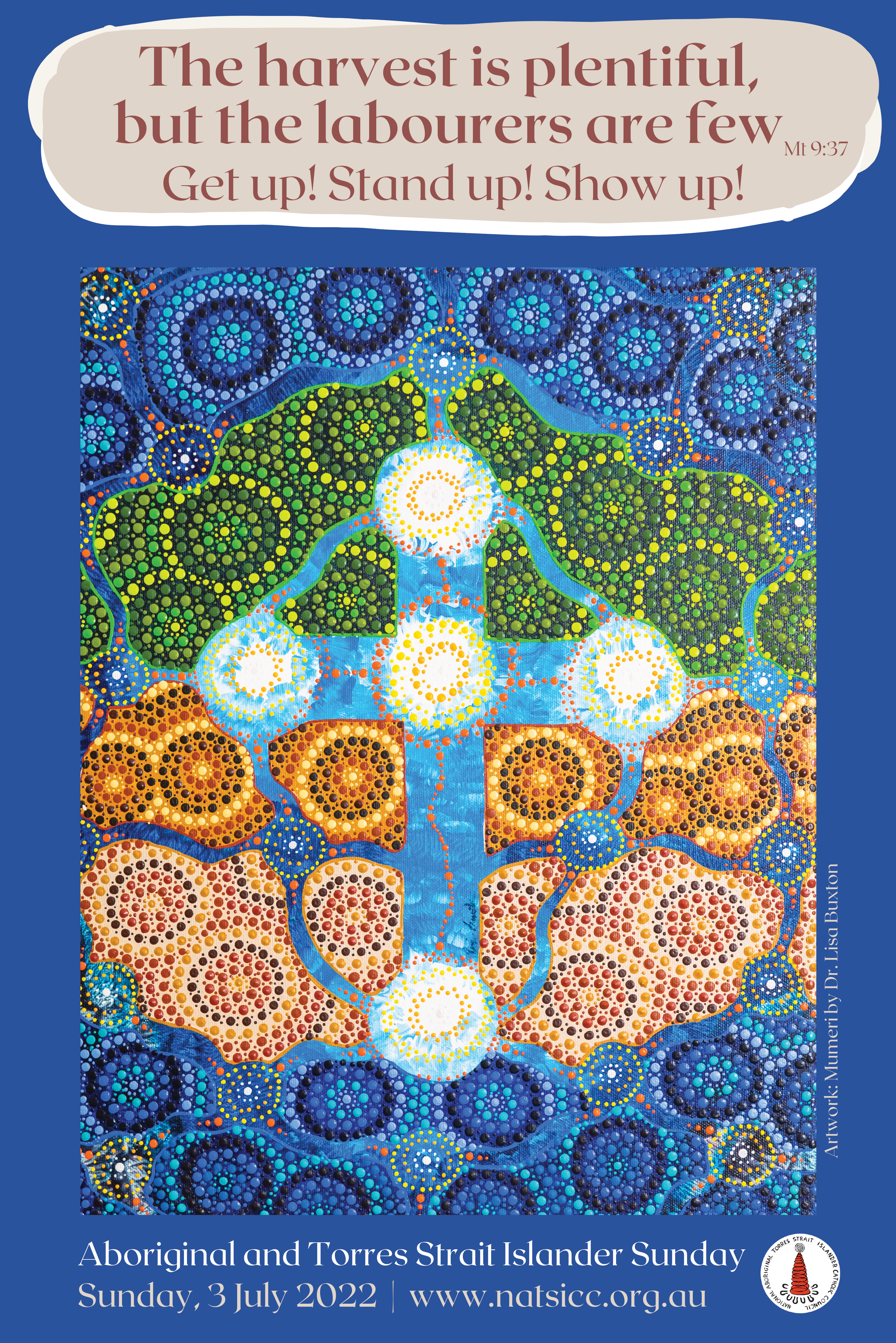 ATSI Sunday
"Every year, on the first Sunday in July, Catholics come together across Australia to acknowledge and celebrate the gifts of Australia's First Peoples in the Catholic Church.
This year is particularly important because of the need to reconnect due to the COVID-19 Pandemic and its impact on the ways in which we interacted and made contact with one another.
For 2022 NATSICC is asking for everyone to come together, but also consider practical ways in which they can support Australia's First Peoples – not just for this special day, but every day."
Read more about ATSI Sunday here.
NAIDOC Week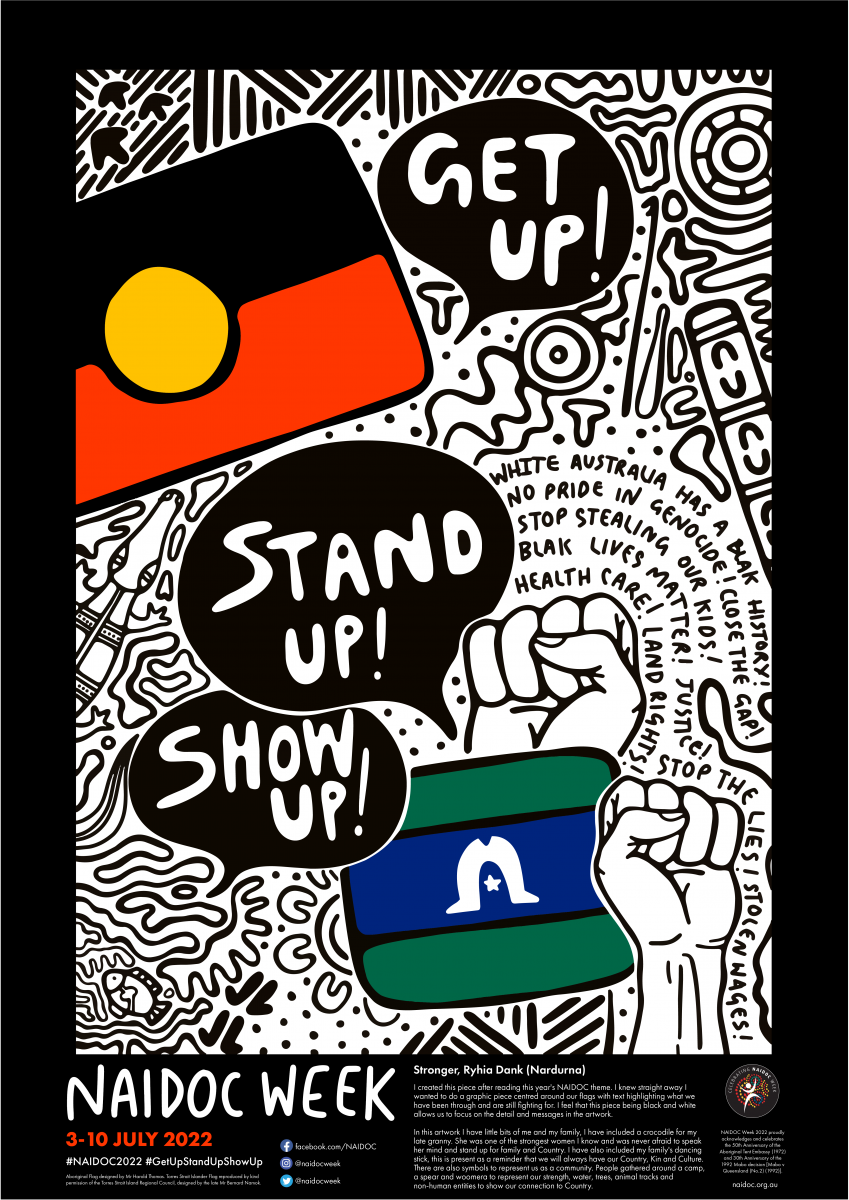 "National NAIDOC Week celebrations are held across Australia in the first week of July each year (Sunday to Sunday), to celebrate and recognise the history, culture and achievements of Aboriginal and Torres Strait Islander peoples. NAIDOC Week is an opportunity for all Australians to learn about First Nations cultures and histories and participate in celebrations of the oldest, continuous living cultures on earth. You can support and get to know your local Aboriginal and/or Torres Strait Islander communities through activities and events held across the country." (NAIDOC Week)
The theme for NAIDOC Week 2022 is Get Up! Stand Up! Show Up!
Read about the theme here.
NAIDOC Week is celebrated by local community events taking place across Australia. You're invited to join an event where you can share in the celebrations. Search for an event here.