November 8, 2022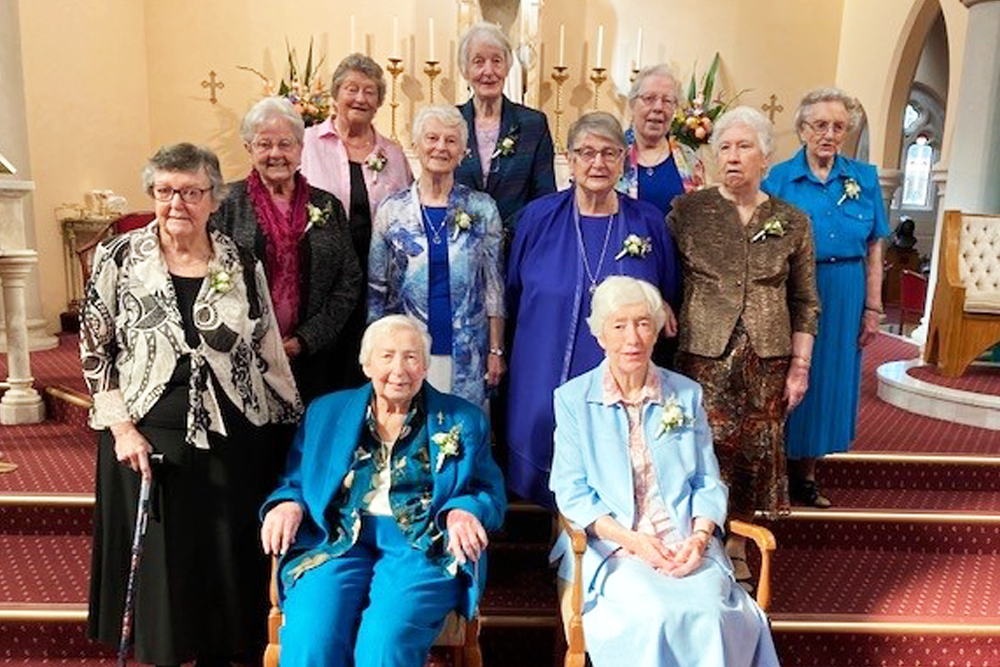 Sisters of Saint Joseph who were to celebrate their Diamond Jubilee in 2021, were finally able to celebrate in 2022.
Our Diamond Jubilee Eucharist on 7 October, presided over by Bishop Vincent Long and concelebrated by guests of Sr Doreen Dagge, was the highlight of our Jubilee celebrations.
With our theme being 'Thanksgiving', present at this gathering were eleven of us, including two Victorians, with all of us participating in a very meaningful Liturgy.
Pope Francis has said, "Joy, the highest expression of life in Christ, is the greatest witness we can offer the holy people of God". There was obvious joy amongst the Jubilarians and their guests, but a tinge of sadness, too, remembering the twenty-three companions of sixty years who were unable to attend from Australia, Aotearoa New Zealand and Ireland.
The thought-provoking "Thank you" delivered by Tess Egan at the end of the Liturgy, invited all to ponder how significant and spiritual the phrase "thank you" is in our cultures. The phrase actually means "thinking of you and remembering what you have done for me". The "thank you" summed up for each of us our deep gratitude to all in honouring this important occasion in our Religious Life.
The Eucharist was followed by a luncheon to which our families, Sisters and friends were invited. This was an added joy, particularly after the Covid lockdown.
Part of our programme involved time with Congregational Leader, Sr Monica Cavanagh, who invited us to look back over those sixty years to recall our dreams and memories.
Time was also set aside for the group to gather and remember our sixteen, deceased Sisters. As part of a very moving prayer service, prepared by Sr Gen Ryan, we watched as the Sisters' photos appeared on the screen with a short summary of each one's life. To bring this significant ritual to a close, we proceeded to Mary's tomb and laid a rose for each of the deceased while our reminiscing of their faithful lives continued.
Enjoying the company of our dear Novitiate friends during this Jubilee week and witnessing the evident bond still existing, was an added joy. There was time to converse, reconnect and deepen our relationship with one another.
We would like to acknowledge the welcome, warmth and care that we experienced from Sisters Ann Love, Colleen Keeble, Annie Bond and staff members of Mary MacKillop Place.
Lastly, the presence of our Congregational Leadership Team at meals was much appreciated as was the opportunity to stay at our new and beautiful Anderledy Lodge.
Sisters Helen Madden, Moya Unthank and Tess Egan
Diamond Jubilarians 2021
Entrance Procession
Acknowledgement of Country & Welcome
Renewal of Vows