May 7, 2020
The onslaught of the Coronavirus has caused much pain, suffering and hardship to Australians and people all over the world.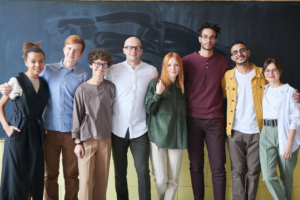 During this time of fear and uncertainty we appreciate the Australian and New South Wales (NSW) Government's efforts to stop the spreading of this contagious and deadly disease through social distancing and isolation. This has however, resulted in the loss of many jobs. The impact of this situation is causing much devastation among vulnerable International Students. Many have found themselves unemployed and, therefore, left stranded and helpless during this time of uncertainty "feeling defeated by this unknown enemy."
As far as is known 700,000 students attend Australian Universities and Tertiary institutions. Thousands are stranded with no safety net during this pandemic. The article from The Guardian on Sunday ('We feel abandoned': international students in Australia facing coronavirus alone) highlights the plight of these students. One student speaks of having to pay fees and bills while trying to live off her limited saving. She speaks of her disappointment with the lack of any moral support from the Australian Government.
According to Mr Baid, (University of NSW Postgraduate Councillor), many are worried about their courses or capacity to survive and stay in Australia.
Even if they wanted to, it is impossible for some students to return home because of the 'lockdown situation', inability to travel and/or the lack of funds. I have also been told that some have skipped meals, and many have asked for assistance from a Foodbank in Sydney.
I have spoken to all three students who were interviewed, and I can also verify what they have said from my own experience and contact with International Students, in my ministry with Trafficked Persons.
International students have contributed much to the social and cultural fabric of our Australian society. Moreover, International Students, through their fees to Educational Institutions contribute $39 billion to the Australian Economy. In addition, they further contribute to the Economy through their living expenses, rental payments and tax payments.
On 22 April 2020, in recognition of the contribution of the 26,000 Temporary Visa Holders, including students who have lost their jobs due to the Coronavirus restrictions, Tasmanian Premier Peter Gutwein announced that a $3 million support program had been established for those who are experiencing hardship and income loss. We commend Premier Gutwein who said we will "not turn our back on temporary visa holders" in Tasmania.
The South Australian Government has also announced a $13.8 million International Students Support Package to which all International Students enrolled and living in Australia are eligible to apply.
Since then, Victoria and Australian Capital Territory have also promised support for International Students.
NSW and Queensland readers may be able to influence the decisions of their Governments, if they were to write to the State Premiers and Opposition Leaders, urging them to adopt an appropriate program to support these International Students.
Margaret Ng rsj
Image: Photo of people standing near blackboard by fauxels obtained from Pexels. Used with permission.