February 2, 2021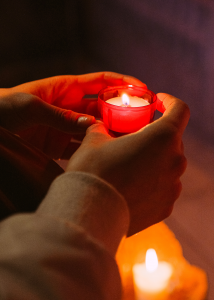 Pope Francis has declared the feast of Saint Josephine Bakhita on 8 February as the International Day of Prayer, Reflection and Action against Human Trafficking.
Born in Southern Sudan in 1869, St Josephine Bakhita was kidnapped and sold twice into slavery. After gaining her freedom, she dedicated her life to sharing her story and supporting the poor and suffering. Eventually, she became a Catholic and a Canossian Sister. In 2000 she was canonised and she is the patron saint of Trafficked People.
To mark this year's International Day, Australian Catholic Religious Against Trafficking in Humans (ACRATH) will be part of a special seven-hour Marathon of Prayer moving around the globe. Pope Francis will address us and join us with a prayer at 11:30pm AEDT.
To join the online Marathon of Prayer against human trafficking, click here.
The marathon begins on 8 February at 8:00pm AEDT. For 15 minutes, during the first hour, ACRATH members from across Australia will pray the ACRATH song, Can You See Me? by Margaret Scharf OP.
Image: Person holding red candle in a dark room by Anna Shvets obtained from Pexels.