November 6, 2019
Elaine Wainwright suggests that by contemplating creation we will develop love to care for the Earth community.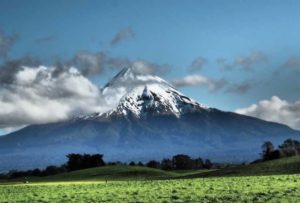 This extract from the Book of Wisdom 11:22–12:2, written in the second or first century BCE, belongs to the biblical Wisdom Literature which includes psalms and proverbs, poetry and prose. A key characteristic of the collection, distinguishing it from the more "historical" literature of the Hebrew Bible, is its reflection on life. For the sages responsible for the texts life includes the relationships of the ordinary human community, with the Divine and with the cosmos…
Continue reading the article below:
Tui Motu Issue 243, November 2019 (PDF)
Elaine Wainwright is a biblical scholar specialising in eco-feminist interpretation and is currently writing a Wisdom Commentary on Matthew's Gospel.
Image: Mountain landscape. Used with permission.