August 7, 2020
Want to join us in making a positive mark on the planet?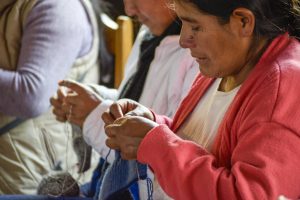 Fair Trade Fortnight takes place from 7 August to 20 August. It is based on a simple principle: we're all connected. It is about people coming together to support farmers and workers around the world.
You can make a difference to people and planet by choosing to buy Fair Trade.
When someone asks me, 'what is Fair Trade?' my answer is simple: it is about trade and about being fair. It stands for improving livelihoods and supporting the development of artisans through trade, resulting in positive change in people's lives.
Women in Peru, living in marginalised areas, have little or no opportunities for earning an income, but possess other skills: determination, ability and compassion.
Through the work with Ethica they have been able to achieve many milestones in their development, which has helped them, not only to receive an income, but has had a ripple effect with their families and communities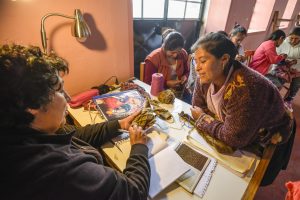 Today, they are facing one of their biggest challenges in Peru due to the pandemic and they need your help to keep their source of income. They love knitting all the amazing Ethica products for you, and it is thanks to this unique and fair source of income that they can have better food, send their children to school and pay for medicines.
If they are to continue the progress they are making to achieve sustainable development, they need your immediate support. At Ethica we want to continue to create opportunities for their families and communities. They want to keep their source of income, to survive and thrive, and this is connected to your purchase of Ethica products.
We should, together support the artisans and choose to buy Fair Trade.
By purchasing an Ethica product:
you are coming together and supporting the women who are struggling to feed their families in Peru;
you are buying something beautiful;
you are buying quality;
you arehaving a positive impact;
when you join us, you are investing in a more just world;
you are investing in women and together we are supporting communities.
You can do something today – Please help.
Fair Trade means what you buy matters!
Make a difference today, go to www.ethica.org.au
Gina Bradley,
National Manager
ethica