August 2, 2019
Ethica and Fair Trade.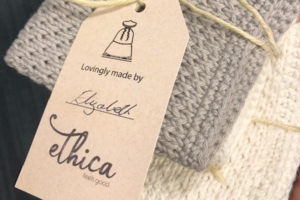 This year, Fairtrade Fortnight is held from 2 to 15 August. In Australia, the Fair-Trade market is small but growing. Consumers are becoming increasingly aware of how poverty can be reduced by buying ethically made fair trade products.
Fairtrade Fortnight gives us the chance to highlight the importance of choosing to buy fair trade whenever possible. To make the switch and make a difference in the lives of so many people. We can do it every day, starting each morning when we buy our cup of coffee – imagine the impact if we all had fair trade coffee and of course in your keep cup!
The majority of our artisan groups in Peru are from remote and rural areas where women have few opportunities to earn an income. Women are being educated, are helping their families, are leading by example for their children and are passing the rich traditions of skills and artistry from one generation of women to the next.
Ethicas commitment to the 10 principles of fair trade means our products:
Provide opportunities for the women who create them
Illustrate the fairness of our business practices through our long-term relationships
Do not use any kind of child labour or forced labour
Are produced in safe working conditions
Advocate for and promote Fair trade
Demonstrate accountability and transparency
Are purchased at a fair price mutually agreed on with artisans
Are free from discrimination based on ethnicity, gender or discrimination of any kind
Are part of a wider commitment to the community through our grants scheme
Are kind to the planet by minimising packaging.
Fair Trade means what you buy matters. By choosing Fair Trade products, you are making a difference in the lives of the people who make them.
When you buy an ethica product, our products have a card with the name of the person that made it.
Buy better, buy quality, buy fair trade – all these things can make a huge difference. Let's all create more awareness and have a real impact in the world we want to live in.
As Emma Watson said:
It's a small miracle that we as consumers can participate in a process that is keeping skills and communities alive.
Gina Bradley
National Manager
ethica