June 8, 2022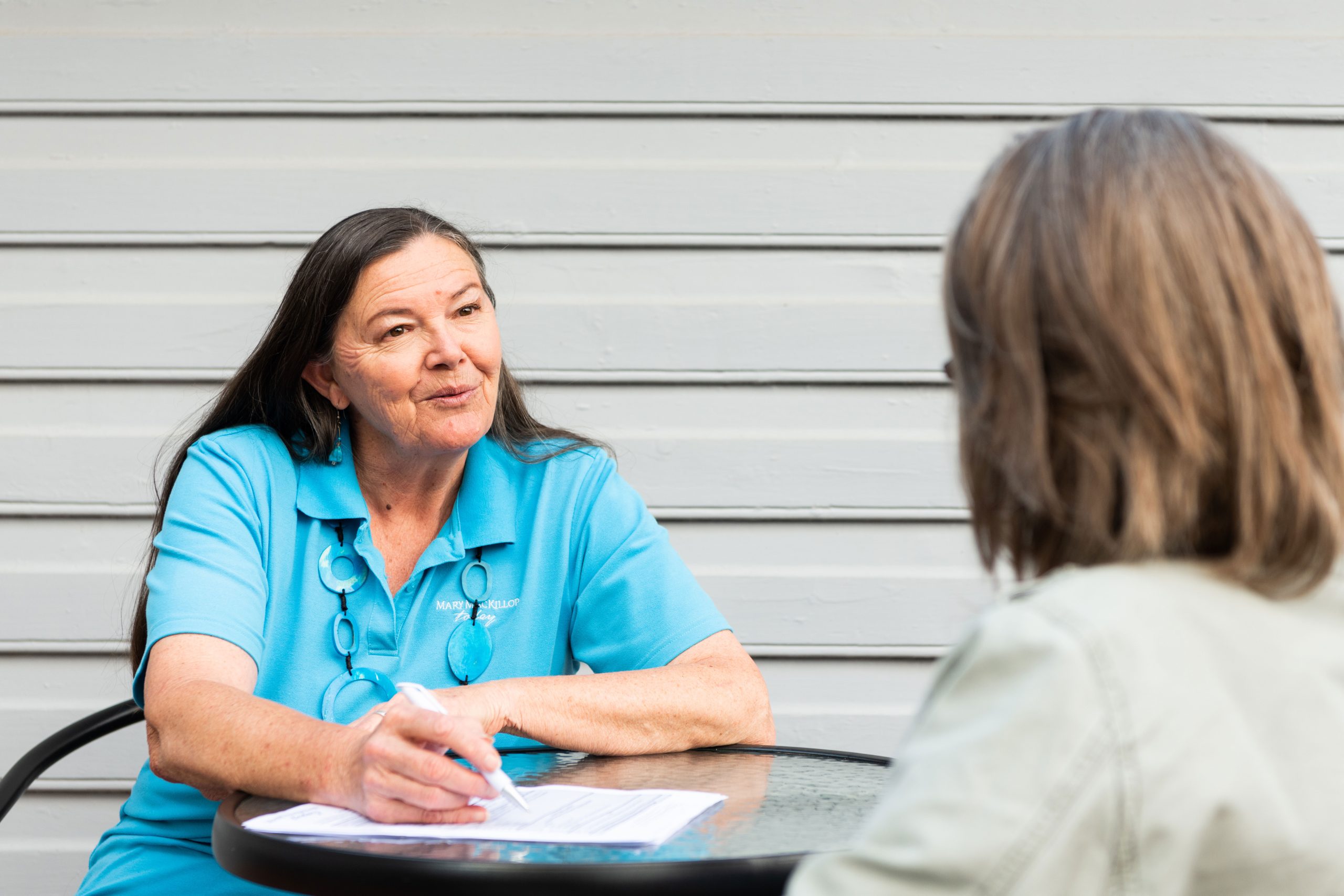 CEO of Mary MacKillop Today, Jane Woolford, explains how affordable access to financial services can stop the cycle of poverty.
Imagine your fridge breaks down one day — but you simply can't afford to buy a new one to ensure you have fresh food to feed your family. Would you take out a loan to get the money you desperately need right away — even if it means falling into a debt trap?
Hardship is rife in Australia, with more than 1 in 6 households unable to raise $2,000 for an emergency. The combination of the pandemic, floods and droughts, rising fuel prices, and the housing market has sent the cost of living skyrocketing.
Families who are just trying to survive each day at a time become trapped in an agonising cycle of debt. And to make matters worse, people in these situations often cannot access the financial services they need, such as a loan at an affordable price. They're shut out because their income is too low, they don't own assets, or they have no credit rating.
Many people have nowhere to turn, except a loan provider with enormous fees and impossible repayment terms. This might relieve the financial difficulties in the short-term, but the long-term costs are horribly detrimental to a family trying to get ahead.
People in vulnerable situations are facing financial exclusion and their need for support is growing. Financial inclusion is about making sure that everyday financial services are available to everyone at a reasonable cost — instead of pushing people, who are already struggling, even further to the margins.
In partnership with Good Shepherd Australia, Mary MacKillop Today's Financial Inclusion program is built on a holistic approach to break the cycle of poverty.
Our Financial Inclusion program means:
Giving people access to fair credit through our No Interest Loans Scheme (NILS) — so they can pay for essential things like fridges, washing machines and household repairs.
Helping people buy essential transport through our NILS4Vehicles loans — because a vehicle may be the only way people can get to work, especially in rural areas.
Helping people to make more informed financial decisions through financial literacy workshops run by our Financial Inclusion Officers where people can learn the vital fundamentals, such as household budgeting.
Advocating for people and connecting them with other services even when it's beyond the support we can offer.
Our no interest loans are provided as 'Circular Community Credit'. When a borrower makes a repayment in this system, it is then recycled back into the community for someone else to borrow.  This is a 'hand-up', not a 'hand-out', to help a person overcome their financial challenges.
We are being inundated with calls for help from people in desperate need. On my recent visit to one our regional Financial Inclusion teams, the phones were ringing off the hook and I heard our team members engaged in deeply compassionate discussions saying, "I'm going to help you as much as I can" and "Just breathe and believe. You've got this!".
We look at a person's whole picture to help them achieve financial wellbeing – doing whatever it takes to work alongside them, in the spirit of St Mary MacKillop, just as she and the Sisters of Saint Joseph did.
We need urgent support to follow in Mary's footsteps to "never see a need without doing something about it" and continue reaching those living on the margins. Mary knew it wouldn't be easy to bring opportunities to disadvantaged people and she was up against huge barriers — but she didn't give up. And neither will we.
If you are in a position to give, I urge you to help us break the cycle of poverty across regional communities. We simply can't do it without you.
Because of our generous supporters, I also see the impact of education on whole communities every day – not only for rural Australians seeking affordable credit and financial education, but also for aspiring students heading off to university with a Mary MacKillop Today First Nations Scholarship.
Kind supporters are also helping to provide education to communities around the world. I see this in the parents learning to support their children's schooling in Timor-Leste, in the women learning the skills to earn a fair income in Peru, and in the young children from vulnerable settlements joining classrooms in Fiji.
Whether it's right here in Australia or overseas, Mary MacKillop Today has a range of programs to bring education opportunities where they are needed most. I can guarantee your support will make an enormous difference in the lives of so many people.
Please make your life-changing tax-deductible donation at www.marymackilloptoday.org.au/donate
Jane Woolford
CEO, Mary MacKillop Today