June 15, 2020
It has been 50 years since Noelene Quinane walked the hallowed halls of MacKillop House in Canberra's inner north as a young nun.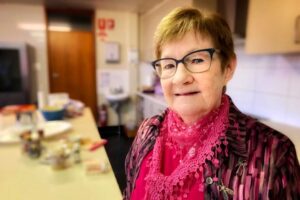 She came to the home for Josephite Sisters to study for two years when it first opened in 1969.
Now, its cosy rooms host a new generation of Canberra women — ones who do not wear the habit or attend daily prayers.
Living in rental stress, suffering abuse, or struggling with mental illness or addiction, these women are teetering on the edge of the poverty line.
Many have been displaced by the COVID-19 pandemic, and Sister Noelene has returned to make them chilli and cheese scones, using her late mum's spatula…
You're invited to read the whole article in the ABC News below:
Coronavirus has turned MacKillop House from a convent for nuns to a refuge for homeless women in Canberra
Holly Tregenza