December 3, 2020
St Anthony's Family Care supports children and young people with disabilities to achieve their greatest potential.
St Anthony's Family Care (SAFC) support children and young people with disabilities through our 'EPIK' Disability Services, an acronym for Encouraging Potential in Kids. Our commitment to deliver EPIK services goes hand in hand with the mission of the organisation which is to continue the work of Mary MacKillop in caring for children and young people.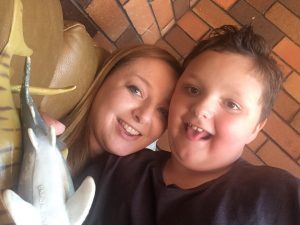 SAFC offers a portfolio of services to meet individual needs, these include both one to one and group services that can be delivered in-home, in the community or onsite at SAFC. In addition, SAFC provides Short Term Accommodation to allow participants the opportunity to develop skills and independence away from home. SAFC services operate 365 days per year and 24 hours a day.
The year 2020 presented many challenges to us all, and we were fortunate to have a strong culture and mission at SAFC, which despite the many hurdles, enabled us to fix our sights firmly on the needs of our service users and their families and persist through adversity in delivering much needed services.
As the new year commenced, we had a clear vision for the coming months which was to continue with the major site development of SAFC grounds and to work towards external accreditation.
As we watched the news from abroad and how the COVID-19 pandemic took hold of the world, little did we know that this too would quickly become our reality. As we pored over the constant emails and advice from government bodies it became apparent that we needed to prepare for what lay ahead.
We considered immediately how we could continue to support participants despite the various restrictions being placed on our movements and way of life, whilst continuing to ensure the safety of our participants, families, and Support Workers.
Our mission was at the forefront on our minds as we determined how to move forward. We considered our services to be "essential" and devised strategies and implemented systems which would enable us to continue to deliver services uninterrupted. Changes were necessary to ensure we abided by restrictions – we ceased group programs and community access and increased our efforts for in-home support. Armed with facemasks, sanitiser and antibacterial wipes, we were able to support the families to continue to work, shop for groceries and conduct other necessary tasks while our Support Workers cared for their sons and daughters.
We prioritised families based on a hierarchy of needs. Those children and young people most at risk, siblings with disabilities and parents who were essential works were assured the support they needed. With many of our participants having parents who are front line hospital staff, we committed to ensuring that they could continue to work at this critical time.
As the situation began to ease, we were able to re-establish our group programs and community access and are pleased that we are now largely back to business as usual, albeit with lots of additional precautions in place.
As we reflect on the year, it has been both challenging and rewarding. Keeping in mind the new climate, it has kept us present and, in many ways, added depth and understanding to the importance our services provided in the community.
Simon Bartholomew
Manager, Disability Services.