May 21, 2020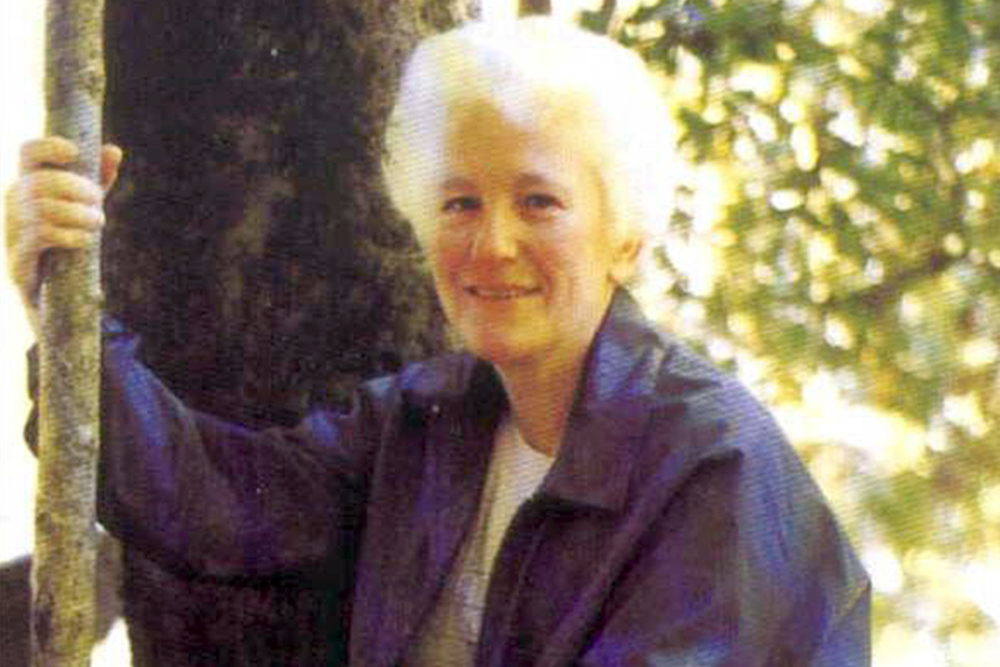 Irene McCormack, Sister of Saint Joseph, killed by Shining Path Terrorists in Huasahuasi on 21 May, 1991.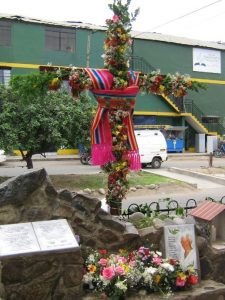 If you go into Google, you will find a web page for Irene McCormack, Sister of Saint Joseph, killed by Shining Path Terrorists in Huasahuasi on 21 May, 1991. In El Pacifico there is a large cross which is decorated with flowers every anniversary and carried in procession from the Eucharist in the Church to be replaced in its rocky monument with joyful songs. In Huasahuasi there is a march through the streets for justice and peace with children from various schools, followed by Eucharist and a walk to her grave in the cemetery on the hill. And why? Because she was killed by the terrorists?
I don't think that is the most important thing about Irene. I believe that her life was much more important. Long before her life was taken her life was given. That's why she is remembered so fondly.
In Australia she was a dedicated educationalist with a very strong sense of social justice. I witnessed this at New Norcia where Irene hatched many schemes to help those less fortunate, fostering this attitude in the students at the same time.
In Peru, Irene first worked in El Pacifico, a suburb of Lima. Here she assisted in the Parish with the Family Catechesis programme, befriending the people, joining in their lives and sharing their joys and sorrows. Here she is fondly remembered as a dedicated Josephite, with a ready smile, loving life and sharing the Peruvian passion for dancing. With one family she formed part of the family football (soccer) team playing in the cul-de-sac in front of their house. Others remember her on Mother's Day taking a red rose to the mothers in the catechesis programme. Some who never knew her pray regularly at her cross in the street.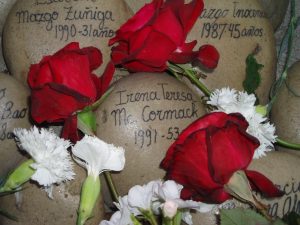 Irene moved to Huasahuasi and was living with Sr Dorothy Stevenson when they made the decision, like many other Priests and Religious throughout Peru, to remain with the people in the villages to support them in what is now called "The Years of Terror". Here Dorothy worked with Caritas, among other things, and Irene taught many of the older women to read and write and ran homework classes for the children. Eight of these Priests and Religious across Peru were killed by the Terrorists with their memories honoured in the labyrinth of stones bearing also the names of tens of thousands of the other victims.
Her death, along with that of Noe Palacios Blancos, Agustín Vento Morales, Pedro Pando Llanos and Alfredo Morales Torres was a moment of horror for the people of that village. Around 30-40 people were killed in that village including the mayor, councillors, the baker, the owner of the petrol station and the man who brought the radio to the village – all people who showed initiative in supporting the community. Each time we honour Irene we honour also those four men.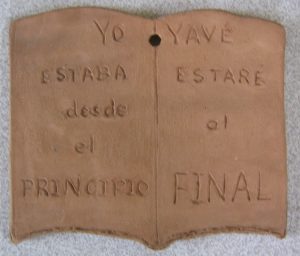 We know that Irene was frightened during her time in Huasahuasi. We also know that during a retreat in January 1991 she experienced the gift of trust more deeply than ever before. She made a clay object in the shape of an open book on which she wrote the words in Spanish: YO YAVE ESTABA DESDE EL PRINCIPIO. ESTARE EL FINAL – I Yahweh was from the beginning and will be until the end, not distant, but with her. After the retreat she wrote to a friend, "Thanks be to God I feel at peace and ready to live without fear. But I don't take this grace lightly. I pray for it every day."
At some time in Peru she wrote this morning offering which also reveals something of her relationship with God, how God was working in her.
God, my Father, you love me and forgive me.
So today i accept all as gift
And ask to find you Lord,
The giver in the gift.
I choose to face life without fear
And to live wholeheartedly
In each present moment.
May my heart sing today
A song of loving, grateful praise.
Amen.
I am God's work of art.
I am precious in his sight.
I wonder which of these thoughts came to mind as she lay face down on the plaza with the four men anticipating being shot as she'd seen others shot. I wonder how she experienced Yahweh with her at the end.
Frances Maguire rsj