Central to Josephite ministry is a call to relieve suffering and bring hope to all people wherever we serve.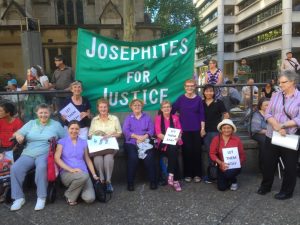 Responding to the needs of those suffering, Sisters and Affiliates offer compassion and understanding through healing ministries, in psychology, counselling and other forms of therapy.
Josephites can be found working on the edge of society among asylum seekers and refugees, the homeless and those with mental illness. Through their ministry the Sisters and Affiliates advocate for justice and a compassionate response to need.
Three examples of Josephite healing ministry are: