August 8, 2021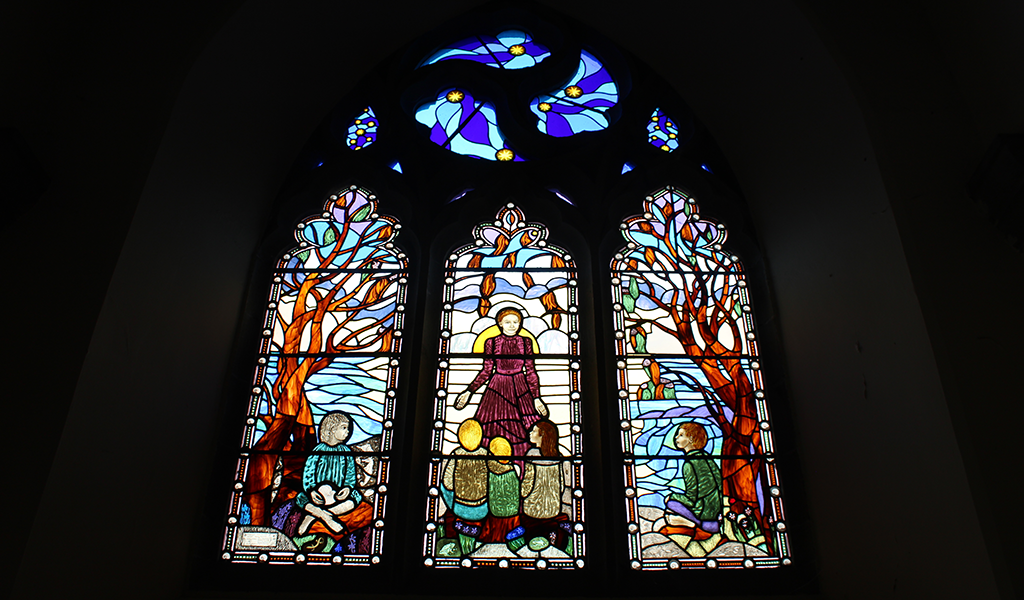 We are all in the gift of much older work. We are looking often by others' eyes and we are only preparing ourselves to do something larger. [1]
Visiting the beautiful country of Scotland gave me a marvellous insight into the character and background of Mary MacKillop's parents, Alexander and Flora MacKillop. It also provided an understanding of the harsh history of the country and the determined resilience of the Scottish Highlanders.
In Scotland there are still signs of Mass Rocks symbolizing the strong faith of the people. We had welcome hospitality with the Josephite sisters in Lockyside, Fort William and were treated to MacDonald land in the Braes of Lochaber with a special visit to Flora's maternal relatives. This family showed the courage, strength and deep faith of the MacKillop and MacDonald Clans of yore.
Alexander and Flora passed this great faith to their eight children. Alexander was a very well educated and upstanding man, however he was unable to adequately support the family financially and was often away from home. Mary when she was old enough worked to help support the family. Flora was a wonderful mother.
Mary eventually travelled to Portland, Victoria to work as a governess to her rich aunt and uncle's children. In 1864 when Mary established a Boarding School, Bayview House, the MacKillops came to live in Portland. It seemed that they had a great need for closeness and support from one another.
When Julian Tenison Woods issued an invitation for Mary, and her sisters Annie and Lexie to open a stable school in Penola, South Australia, Mary's brother John assisted with the renovations of the stable.
Often members of the family visited and stayed with Scottish families, relatives and friends in Penola.
Mary and her family drew strength from one other. Flora was like a beacon of light in Mary's life. Their closeness is tangible in the correspondence that was a constant between them.
Mary often returned to Penola to see her family. When Mary moved on from Penola, Flora spent much time travelling. Mary in her humility shared deeply with her mother realising that she was moving through uncharted country and unknown waters. She possessed the wisdom to tap into Flora's faith, goodness and courage to continue in confidence.
Mary demonstrates by her life and ministry that we rely on others to help us to further our mission in life. Her profound faith and spirituality enabled her to trust in God's providence and the support of others.
As we celebrate the feast of St Mary MacKillop let us continue to walk in her footsteps and in Gospel truth.
We are the ending of some stories, the carrying on of others and often just the beginning of many it is not our place to finish. [2]
Reflection
Where do you gain support when you are in uncharted waters?
Recall times when you tap into the wisdom of your parents or of significant others?
How does Mary MacKillop help you to cope with the struggles of daily life?
Pray with Mary.
Michele Shipperley rsj
---
[1] Whyte, David (2002) Crossings the Unknown Sea as a Pilgrimage of Identity, Riverhead Books.
[2] Ibid