November 16, 2022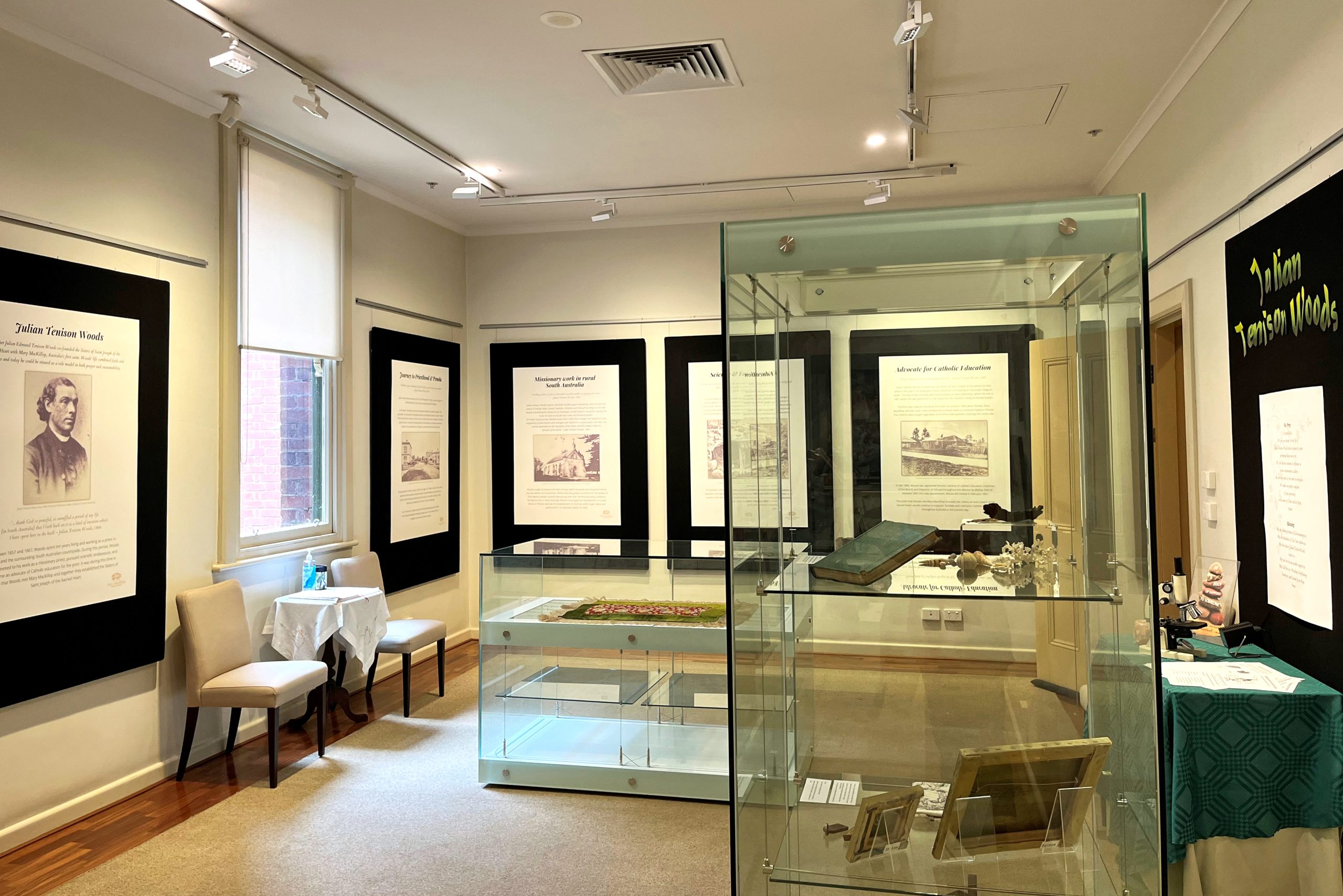 The Mary MacKillop Heritage Centre (MMHC) in Melbourne is proud to present a new exhibition on Fr Julian Tenison Woods. The temporary exhibition focuses on the 10 years Julian Tenison Woods lived and worked as a priest in Penola and the surrounding South Australian countryside, exploring Julian's work as a missionary priest, his scientific endeavours and advocation of Catholic education for the poor. The exhibition also showcases highlights from the museum's collection of Penola, Julian artefacts and activities for children to enjoy.
Exhibition dates: Friday 11 November 2022 – Sunday 29 January 2023
Opening days and times: Monday – Friday, 10:00am – 4:00pm
Where: Mary MacKillop Heritage Centre, 362 Albert Street, East Melbourne VIC 3002
Contact details:
Want to learn more about Julian Tenison Woods? Click on the links below.