June 1, 2020
Plenary Council 2020
As defined on the Plenary Council 2020 website:
A Plenary Council is the highest formal gathering of all local churches in a country. (The) Plenary Council 2020 is being held so that we can dialogue about the future of the Catholic Church in Australia.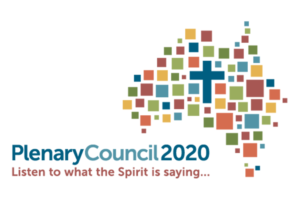 In the lead up to the Plenary Council 2020 Assembly 1 (which has been postponed until October 2021 due to COVID-19), there were two phases of listening.
To find out more about the Plenary Council 2020, you can visit the:
Additionally, please find below the latest Plenary Council 2020 Media Release.
---
Media Release: Discernment Papers Help Sharpen Focus for Plenary Council
Archbishop Timothy Costelloe SDB says the six discernment papers for the Fifth Plenary Council of Australia signify the latest milestone as the Church considers its present circumstances and discerns its future.
Six Discernment and Writing Groups, one each for the six national themes for discernment that emerged from the Council's Listening and Dialogue phase, were tasked with writing papers to bring some major themes and issues into focus…
You're invited to continue reading the Media Release below: