July 1, 2020
Elaine Wainwright* gives an ecological reading of the parable of the sower, Matthew 13:1-22.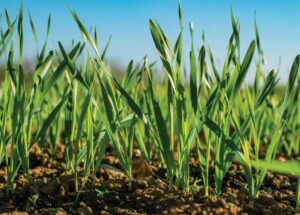 We have celebrated the fifth anniversary of Pope Francis's encyclical, Laudato Si', influential within the Catholic community and in the global religious and scientific communities. It marked the growing consciousness within the human community that we share our common home, Earth, with all its other inhabitants and life-forms. This consciousness is deepening.
One contribution to this shifting consciousness is through reading the biblical text being attentive to the human characters and to the other-than-human participants in the biblical drama. Such a reading, in its turn, re-reads us.
Matthew 13:1-9, the Parable of the Sower accompanied by an explanation Mt 13:18-23 is well known. Like many parables, it is grounded in the material. We read of sowers and seeds and types of soil. Reading ecologically invites us to allow this materiality to function in our making meaning of the text…
Continue reading the article below:
Tui Motu Issue 250, July 2020 (PDF)
*Elaine Wainwright is a biblical scholar specialising in eco-feminist interpretation and is currently writing a Wisdom Commentary on Matthew's Gospel.
Photo by Roberto Sorin/Shutterstock.com obtained from Tui Motu.