September 4, 2019
New Beginnings for St Anthony's Family Care.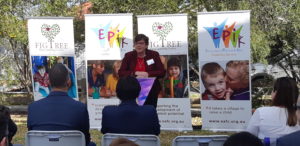 St Anthony's Family Care has been meeting the needs of children and families in the inner west since 1952. A work of the Sisters of Saint Joseph, the once grand and imposing building located on Alexandra Avenue has lost its lustre over the decades and has struggled to meet current building codes and the changing demands of current service provision.
For the past 8 years, the prospect of re-developing the vast 5,500m2 site has been tossed around and various possibilities considered on how best to proceed with modernising the site. Plans were submitted to council and approval granted in March 2019.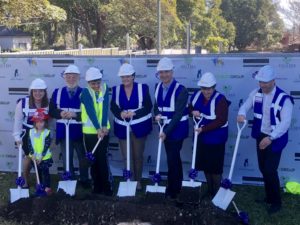 On Monday 2 September 2019, St Anthony's Family Care held an official Ground-Breaking Ceremony to mark the start of the site redevelopment, a day long awaited by many. The event was well attended and Cr John Faker, Mayor of Burwood Council, Ms Jodi McKay, NSW Leader of the Opposition and Member of Strathfield, Sr Monica Cavanagh, Congregational Leader Sisters of Saint Joseph and Mr Jim Doyle, Chair of the Board all spoke at the official ceremony before donning hard hats and vests for the turning the soil.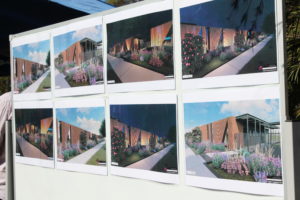 The new facilities to be constructed over the next 14 months include an 86 place Inclusive Early Learning Centre, 3 short term residences for young people with disabilities, an activity centre for children and young people with disabilities and administration building. The single storey village will offer many state-of-the-art facilities in a beautiful environment enabling St Anthony's to continue to service the local community for many decades to come.
The site re-development is being fully funded through many years of support from giving donors and has not received any government funding. It will be wonderful to have new fit for purpose facilities available to the children and families who use St Anthony's services.