January 27, 2022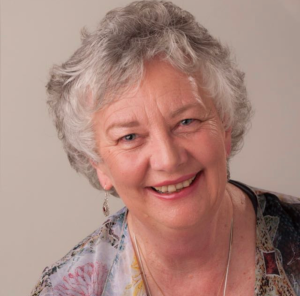 Sr Susan Pollard of the Sisters of Saint Joseph awarded Order of Australia Medal in Australia Day Honours.
The Sisters of Saint Joseph are delighted to announce that Sr Susan Pollard rsj has been awarded a Medal of the Order of Australia (OAM) in the Australia Day Honours 2022 for service to the Catholic Church of Australia.
Based in Adelaide, Sr Susan worked in education as a primary school teacher, deputy principal and principal in schools across South Australia and New South Wales for many years. She has a Ph.D. in Psychoanalysis, a Masters in Education and Arts degree in Italian, and is also a registered Clinical Psychologist currently in private practice.
"Encouraged by my family, good friends and the Josephite family, this award belongs to each and all in our communities – as we do our best to attune to …the whisperings of God to (our) own heart", says Sr Susan.
Born in South Africa and raised in Australia, Sr Susan was professed as a Sister of Saint Joseph in 1968.
"The Sisters and Affiliates in the CentreWest Region, along with Susan's family, celebrate with pride and joy this honour," says Sr Brigette Sipa, Regional Leader.
"We acknowledge Susan's commitment and contribution to the people with whom she ministers with passion, courage and resilience, supporting and working with others to make Australia a better place."
Sr Susan is also a member of the Association of Graduate Analytical Psychologists and the International Association for Analytical Psychology and has lectured both nationally and internationally on subjects related to analytical psychology and religion.
Her analytical practice, theological and educational administration background have been enriched by living and working in Australia, Africa and Europe. From 1991 to 2000, Sr Susan was a training candidate at the C.G. Jung Institute, Zürich, and in 2000 completed her Doctorate in Psychoanalysis at the Union Institute, Cincinnati, Ohio. She is also a Training Analyst with the Australian and New Zealand Society of Jung Analysts (ANZSJA).
In recent times, Sr Susan has written the book Celibacy and Soul: Exploring the Depths of Chastity and has facilitated events at Mary MacKillop Precinct in Adelaide. She is a founding member of the Josephite SA Reconciliation Circle which is an ecumenical initiative of the Sisters of Saint Joseph that has promoted reconciliation with First Nations people since 2003. She has been the Chairperson since 2018.
Congratulations Sr Susan on a wonderful achievement and your many years of service to the Sisters of Saint Joseph and the Catholic Church.