August 9, 2019
St Joseph's Perthville: School, College, House.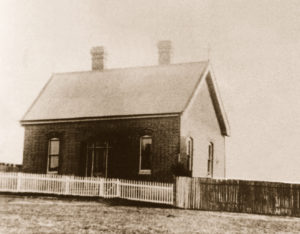 This book by Dr Marie Crowley is the long-awaited history of education carried out by the Sisters of Saint Joseph at Perthville. The book begins with an examination of the beginnings of the first small school established in 1872. It then traces the development of St Joseph's College – a highly respected boarding College for girls who, for the most part, lived in rural New South Wales. The concluding chapters recount the final years of St Joseph's when it served as St Joseph's House – the boarding facility for MacKillop College, Bathurst. That facility finally closed its doors at the conclusion of 2017.
This book complements the three published works by Dr Crowley dealing with the history of the Sisters of Saint Joseph at Perthville: Women of The Vale, Except In Obedience and A Priceless Treasure. From the opening paragraph she brings to the history her skill and scholarship, providing a clear background to the many developments and changes that occurred at St Joseph's over a period of 145 years. The difficulties involved in welding together the three stages of education at Perthville – School, College and House – have been skilfully handled resulting in a coherent, chronological presentation.
Threading together every word and paragraph of this book is the special attention Dr Crowley gives to the Sisters of Saint Joseph. Describing them as the 'life blood' of the entire Perthville establishment, she highlights their generosity and fidelity in the face of extreme poverty, their hard work in the School and the boarding College, their expertise in teaching and their spirit of friendship. The spirit in which the Sisters accepted the many changes to the College is sensitively presented throughout the book, as are their efforts to maintain the College and House in the face of overpowering difficulties.
St Joseph's Perthville: School, College, House will be launched at 11am on Saturday, 21 March 2020 at St Joseph's Heritage and Conference Centre, Perthville.
Dr Marie Crowley