August 1, 2019
Join us at Mary MacKillop Place, North Sydney on Thursday 8 August 2019 to celebrate the Feast Day of Saint Mary MacKillop.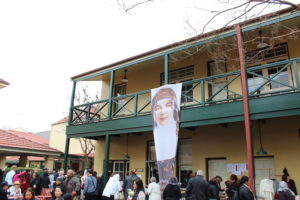 Mary MacKillop Place is a site unlike any other because Australia's first Saint, Mary MacKillop, lived, died and is buried here.
On 8 August each year, several thousand people come in pilgrimage to Mary MacKillop Place to honour St Mary of the Cross MacKillop in the celebration of Mass, by praying at her Tomb, and by sharing food and hospitality.
We invite you to join with us and other Pilgrims as we honour Mary MacKillop in a special way on 8 August, 2019.
---
Please find below, all the information you need to know:
Mass times: 8am (Mary MacKillop Memorial Chapel), 10am and 1pm (on Glen Roy Green (William Street entrance)
Chapel opening time: 8:30am to 4pm
(The Chapel will be open for private prayer and visits to Mary MacKillop's tomb)
Museum opening time: 8:30am to 4pm
(On Feast Day, Mary MacKillop Place offers free admission to the Museum so that pilgrims may explore the story of St Mary and the foundation of the Sisters of Saint Joseph)
Gift Shop & Café opening time: 8am to 4pm
Entry to Mary MacKillop Place: 80 William Street, North Sydney
Wheelchair access: via the green gates, 7 Mount Street, North Sydney
---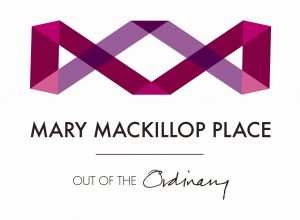 There will be Mary MacKillop memorabilia and clothing stalls (including ethica wares) you're invited to purchase throughout the day. Food and beverage stalls will also be in operation.
Public transport is recommended as parking in the area will be scarce. Click here for further directions.
After much planning and preparation on site, and hard work by Sisters, staff and volunteers, we look forward to welcoming you! You're invited to share this event with your family and friends.
Flyer for St Mary MacKillop Feast at Mary MacKillop Place (PDF)