March 17, 2022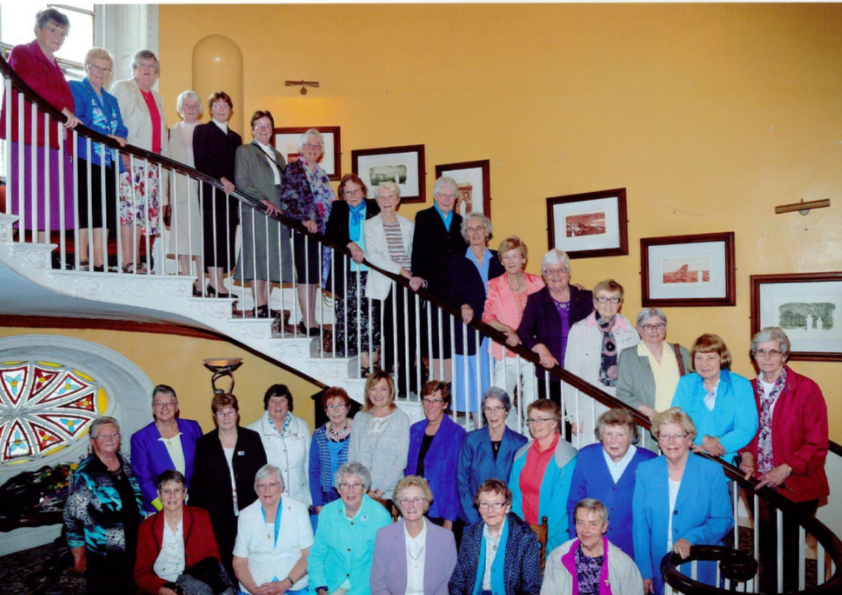 This St Patrick's Day (17 March) we celebrate the Irish Sisters of Saint Joseph who have been part of the story of the Congregation since its beginnings.
As early as 1871 there were 78 Irish Sisters in the group of 137 Josephites. Some of these Irish women immigrated to Australia with their families and others travelled alone.
Then in 1874, following Mary MacKillop's visit to Rome to seek approval for her fledgling Congregation, she travelled on to Ireland where she stayed for three months. Mary visited a number of religious congregations, explored the Irish National school system and talked wherever she could about the needs in Australia.
In October 1874, Mary left Dublin to return to Australia with 15 young Irish women who were to join her in her mission in Australia. From this time a strong link with Ireland was forged and continues to grow.
Over the history of the Josephite Congregation, the vision of Mother Mary MacKillop inspired many Irish girls. Some as young as 14 left their homes, never to see family or country again. All of them positively influenced the development of peoples in Australia, New Zealand and in later years in Peru.
Altogether, over 840 Irish young women have left Ireland and joined the Congregation.
In the late 1990s, the decision was made to support Irish-born Sisters to return to Ireland for retirement and/or ministry. These sisters had ministered in Australia/New Zealand/Peru on average 40 years.
"In the first few years the number of sisters returning was quite small as sisters needed to wind up their commitments. However, by 2005, when there were close to 30 sisters, the Irish Region officially came into being," says Sr Briege Buckley rsj.
"The flow of sisters to Ireland continued, but soon some left us to go to their eternal reward. Eleven sisters have died in Ireland since the start of the region. Currently there are 35 sisters in ministry, retirement or in care. They are spread across eight counties and include one English sister back in her homeland. The Irish sisters are mainly located in the South-West of Ireland with 19 in Co Limerick and just three in Co Dublin.
"This year, the Irish government wanted to say 'thank you' to everyone for the mammoth task of helping each other over the COVID crisis so they decided to add an extra day's holiday to the public holiday we always have in honour of our Patron Saint. The result is a four-day bonanza weekend! There will be dancing on the streets for sure.
"The Sisters plan to meet in various convenient locations to celebrate both Patrick and Joseph together as well as taking part in their local areas where possible."
Sr Briege Buckley rsj
Ireland Region