August 27, 2021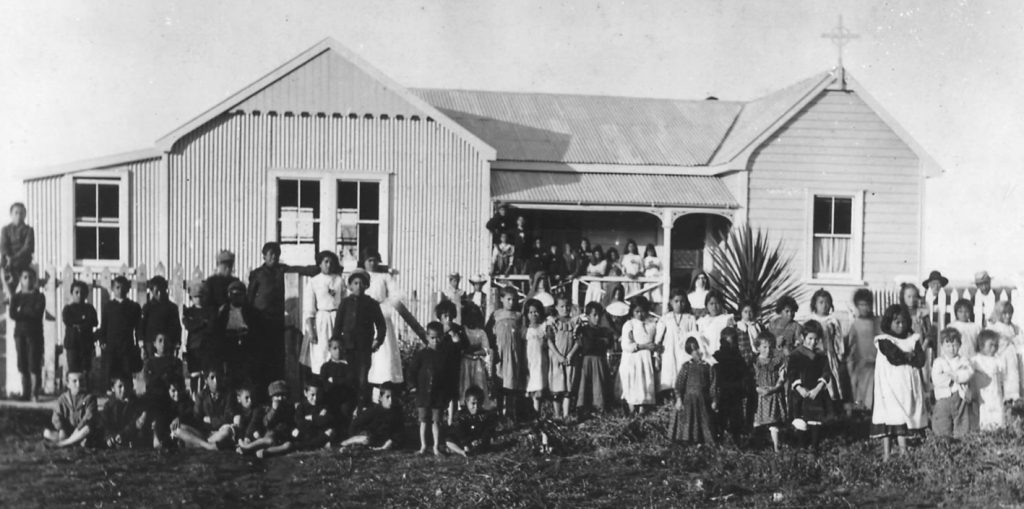 In 1902 when the Society of Saint Joseph priests (Mill Hill missionaries) [1] were working among the Māori people on the southern shores of Lake Taupo, they realised that a Catholic School was a necessity.
They approached Mother Mary MacKillop for Sisters of Saint Joseph to staff the school.
At the beginning of September 1903 on behalf of Mother Mary MacKillop, Sr M. Patricia wrote to Fr Bruning that "she would make an effort to supply your wants as she has a great love for and sympathy with the Māori Missions".
In July 1905 the first three sisters, Linus Robertson, M. Frances de Chantal Connolly and Marguerite Dougherty arrived in Tokaanu. Soon it became apparent that the location of the school would have to be changed.
A large number of Catholic families lived in the village of Waihi, which was two miles north around the edge of Lake Taupo. It was a long walk to school, especially in the bitterly cold Taupo winter.
In 1907 when the Bishop Lenihan of Auckland visited for Confirmation, he discussed the transfer to Waihi with the priest and sisters and authorised Waihi as the main centre of church activities. Waihi had an established Maori settlement and the church buildings would be sited nearby.
In 1910, everything was transferred by the Māori people and their helpers from Tokaanu to Waihi.
Rafts were made of the floors of the original buildings and floated across Lake Taupo with a Māori guide for each raft. The walls and the rest of the materials were taken over by canoe. From the lake shore they were carried uphill by to a site overlooking Lake Taupo. There the buildings were re-built in Waihi with a lovely view of the hills and lake.
In 1945 a Hostel was built alongside the School and the Convent so that the Māori children could board during the school terms and be educated.
For twenty years children boarded and were educated by Sisters of Saint Joseph until the village numbers declined and the Hostel and School were closed in 1965. By that time transport for children to schools was much improved and there wasn't the necessity for boarding.
It was decided by Congregational Leadership that all boarding establishments under the care of the Sisters Saint Joseph in New Zealand would be closed by the end of 1965. 
For a while later the Hostel became a centre for children's camps where the children from the surrounding areas came to "live in" while being prepared for the Sacraments by the Sisters of Saint Joseph and their helpers.
Today the Catholic area of Tokaanu and Waihi is part of an historic settlement on the shores of Lake Taupo. The Hostel and Convent buildings are used by the local Ngati Te Wharetoa people and the Church is still in use and visited by tourists.
Colleen Dempsey rsj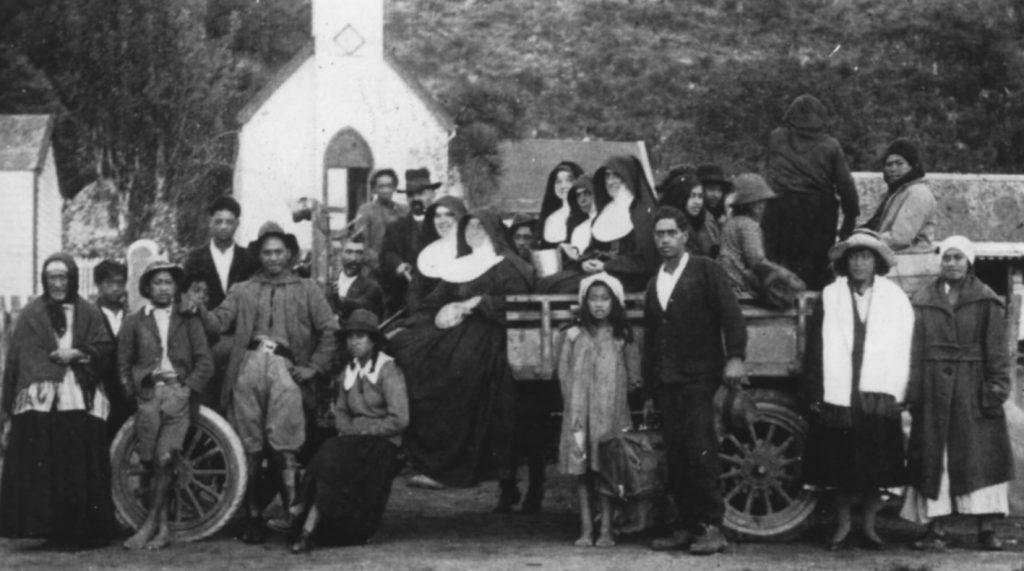 ---
[1] Also known as Mill Hill missionaries because they were founded at Mill Hill, London on 19 March 1866