April 29, 2020
"The next city we shall inhabit is still in our saddlebags".
The final verse of David Malouf's poem, Between Towns, is strikingly apt for this time.
Gaze round you. It might be here where two roads cross or somewhere over the ridge where empty fields await our coming.  No signposts name it yet or point directions.  The next city we shall inhabit is still in our  saddlebags, in the dipper, flashing as we drink. If not this star, another – there where they shift in millions over the grass. Already named they wait for us, and we are on our way, bearing the names their streets  will bear. A moment only in the darkness between towns, while shadows pause and change a wheel.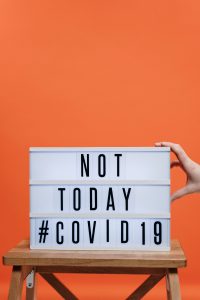 With Malouf, we journey tentatively through this precarious time, while we continue to wonder what "the next city" will be like. The crossroads of Coronavirus confront us with many choices, inevitably both rich and bleak, and we keep asking how our actions – now and in the next moment of the "darkness between towns" – will help to determine the kind of community and world we will become.
We are truly grateful for the Government's actions to keep Australians secure and healthy during these terrible days. There is no doubt that the JobKeeper and Jobseeker schemes, designed to support the Australian community, are enormously valuable initiatives, which will make a difference to millions of Australians.
Simultaneously, however, as we are caught up in the news bulletins and unprecedented stories of sickness and death, we are confronted also by the plight of those trapped and seemingly abandoned at the edges of our community.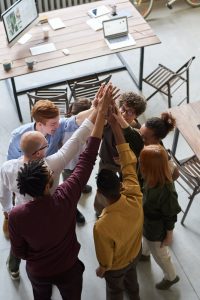 Right across Australia, we have seen Church and community leaders, justice advocates and many individuals expressing concern for the more than 1.5 million members in our community who find themselves missing out on Government support at this time. Casual workers, asylum seekers, refugees, migrant workers, international students, and homeless people have been totally disregarded in the Government's support packages.  As a consequence, they find themselves facing unprecedented crises.
The Prime Minister has stated unequivocally that this is "no longer about entitlement. It's about needs." It seems, very sadly, that the above groups have been excluded from this belief and description.
In urging the Government to show compassion, Catholic Church leaders have described community members accurately and poignantly:
Many thousands are members of our congregations: they pray in our pews, work in our restaurants, farms, factories, aged care homes, supermarkets, and NGOs, study in our schools and universities, and live in our neighbourhoods.
As we journey towards the "next city", it's our hope that the Government will extend assistance to those excluded at this time, and that the lessons of this time will lead us to become a more compassionate, more caring society. We continue to hold all these disregarded members of our communities in our prayer, our action and our advocacy. "We set forth together into unknown country," continuing to journey hopefully "in the darkness between towns – while shadows pause and change a wheel."
Jan Barnett rsj
Photo: Not today COVID-19 by cottonbro from Pexels. Used with permission.
Photo: Students holding each others hands by Fauxels obtained from Pexels. Used with permission.