February 5, 2023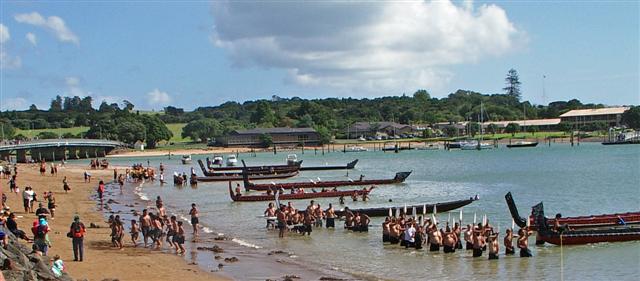 Te Tiriti o Waitangi – Treaty of Waitangi signed in Aotearoa New Zealand
Seen as New Zealand's founding document, the Treaty of Waitangi was signed on 6 February 1840 at Waitangi in the Bay of Islands, in Te Ika a Maui, (the North Island) of Aotearoa (New Zealand). The document outlines the principles to which Māori Chiefs and British officials made a political agreement to form a nation-state and establish a government.
The Treaty was made and signed to deal with the quickly changing circumstances in New Zealand. More and more Europeans were acquiring land from the Māori to establish commercial operations. The settling population was rapidly growing, bringing along uncontrolled crime and violence. There was a perceived threat of French or USA colonisation and the British wanted to get in first.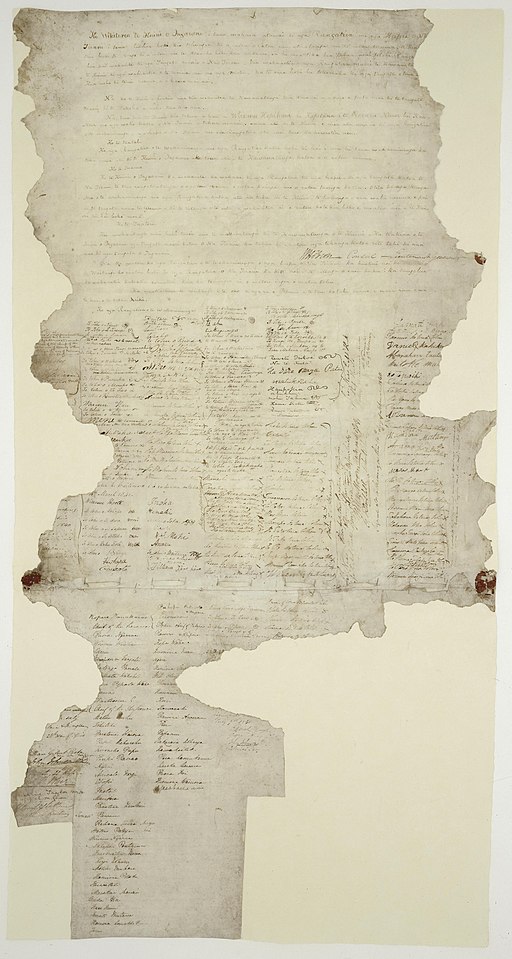 Governor Hobson represented Queen Victoria and over 500 Māori chiefs eventually signed on behalf of the Māori people. Bishop Jean Baptiste Pompallier was a signatory of the Treaty and represented the Roman Catholic Church. The Treaty promised partnership, protection and participation. Included was freedom of religion and worship. Because of the different understandings of the Treaty which was inaccurately translated from English to Te Reo Māori, there has been much conflict over the Treaty in terms of land possession.
The Treaty of Waitangi promised to protect Māori culture and to enable Māori to continue to live in New Zealand as Māori. At the same time, the Treaty gave the Crown the right to govern New Zealand and to represent the interests of all New Zealanders.
The first official Waitangi Day celebration was held in 1934 and in 1974 it was made a national public holiday. There has been continuous debate about the importance of the Treaty. The debate is a positive sign of New Zealanders talking to each other, rather than past each other, developing greater communication and understanding.
Each year, ceremonies take place at Waitangi and elsewhere to commemorate the signing of the Treaty. On 6 February, known nationally as Waitangi Day, people of all communities and backgrounds gather to commemorate the first signing of New Zealand's founding document: Te Tiriti o Waitangi (The Treaty of Waitangi) on 6 February 1840. A variety of events are staged, including parties, Māori hui (social gatherings) reflections on New Zealand history, official awards and citizenship ceremonies.
No reira, tena koutou, tena koutou, kia ora. Kia kaha tena koutou Katoa.
Best regards to all New Zealanders on Waitangi Day, New Zealanders national day.
Te Wharepora Hou – Happy Waitangi Day.
Colleen Dempsey rsj