December 8, 2021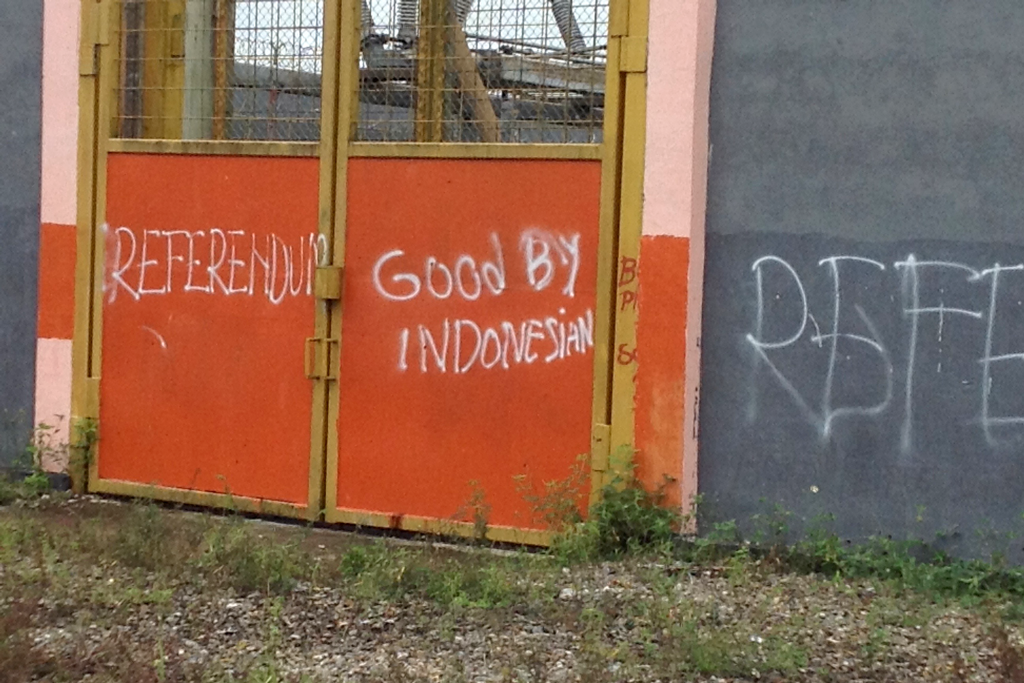 It's Human Rights Day 2021 and the people of West Papua still find little attention in Australia.
When hearing the phrase "West Papua", many people think immediately of Papua New Guinea, not realising that the Papuan provinces are considered to be part of Indonesia since the so-called 1969 "Act of Free Choice".
At gunpoint, just over 1000 Papuans acceded to Indonesian rule on behalf of 800,000 others. This deeply flawed instrument occurred under the auspices of the United Nations and with the cooperation of Australian authorities. The Act – called by Papuans "The Act of No Choice" – is a major underlying cause of the resentment and resistance that characterises Papuan society today.
Yet there is overwhelming support for self-determination among the Papuan people. Their desire for freedom for over 50 years sometimes boils over into violent resistance against the violence that has hounded them all that time.
Thousands of people are currently fleeing from the violence between Indonesian forces and armed separatist groups that has escalated since 2018. Many are taking refuge in churches, some are crossing the border to New Guinea and ongoing calls have been made by church leaders for an end to the mayhem. Foreign journalists find it increasingly difficult to enter West Papua and Papuan journalists are being threatened and attacked for reporting on government activities unfavourably.
There is little right to freedom of expression and peaceful assembly in West Papua. Could that not be a "human rights" story in itself?
In May 2021, Victor Yeimo, an activist and spokesman for the West Papua National Committee was arrested in Jayapura. Police charged him with treason for a 2019 statement calling for a referendum on independence, which he made during anti-racism protests. He is in jail awaiting trial and faces life imprisonment.
It is not only Papuans who are targeted when they uphold the right of people to live in freedom. Veronica Koman, a young Indonesian human rights activist and lawyer was oblivious of the Papuan situation throughout her early years. Once she realised the reality of the oppression of the Papuans she began to speak out for them. She was placed under surveillance and accused of spreading lies and provoking unrest. Wrongful accusations of financial misdeeds were made when she came to Australia, and she has not returned to Indonesia. Recently, packages were delivered to her elderly parents' home in Jakarta. Two packages exploded and another contained threats to Veronica and her supporters.
Australia has groups keen to support the Papuan people in their struggle. One is the West Papua Action Team in Brisbane. In Sydney, there is the Australia West Papua Association. Each of them tells the story of the Papuan people and is a means of educating people about this current affront to human rights and the suffering of the people.
While our media can waste time and space with the most banal and pointless material, a brutal oppression is being played out, unreported. West Papua is close to our mainland but seems light years from our minds and hearts.
Susan Connelly rsj
29 November 2021