July 30, 2019
Migrant Workers and Labour Hire Firms.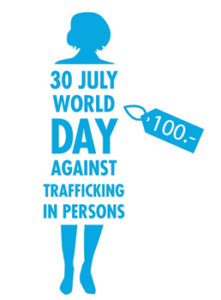 Migrant workers are vital to our meat processing workforce in Australia, helping to ensure affordable cost and convenience for us as we pick up our meats from supermarkets and butchers. In 2017 the AMIEU uncovered a culture of bullying, intimidation and harassment by labour hire firms in the Tamworth area. Migrant workers were forced to stay in specific vermin infested accommodation with 15-20 people in each house. Guaranteed employment included a non-refundable $500 bond to the labour hire agent. Anybody who dared to complain would be blackballed and not rostered to work. Women were also sexually harassed.
We, as consumers, have the right to challenge our grocery food outlets to know if their supply chain in the meats, produce, dairy and seafood are slavery free.
On 30 July, World Day Against Trafficking in Persons, let us pray for children, women and men who are working in slave-like situations, so that they are:
Slaves no more but Brothers and Sisters in Christ.
Margaret Ng rsj
Find out more about 'World Day Against Trafficking in Persons' on the United Nations website