February 5, 2020
On 2 February we celebrated The Presentation of Jesus in the Temple, and the World Day for Consecrated Life.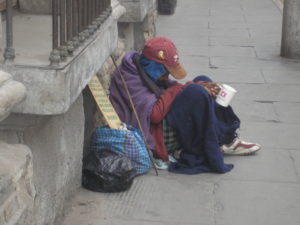 Living and working on the periphery of Lima, Peru for the last 16 years has been a precious time of being with vulnerable people every day whether they have been on the bus asking for support, or knocking at the door of our house or calling on families with multiple difficulties with children who have disabilities and are living in extreme poverty. Sometimes I have recognised the Christ, poor and vulnerable and I have responded, wept, been disconcerted or felt helpless at the situations that they are in. Sometimes I have been hard, unresponsive and impatient, protecting my own vulnerabilities I suspect. At other times I have received the gifts that each brings. Everyone has something to give.
In response to Simeon's statement "My eyes have seen your salvation" (Lk2:30), Pope Francis in his homily on this day asks, "What did Simeon see?" He answers his question with the observation, "A child: a small vulnerable simple child.  But in him he saw salvation, for the Holy Spirit allowed him to recognise in that tender newborn "the Lord's Christ." (v.26).  Taking him in his arms, he sensed by faith that in him God was bringing his promises to fulfilment."[1]
Pope Francis goes on to remind us "you fell in love with Jesus, you saw everything in him and enraptured by his gaze, you left the rest behind.  Religious life is this vision.  It means seeing what really matters in life. …The consecrated person is one who everyday looks at himself or herself and says: "everything is gift, all is grace.".[2]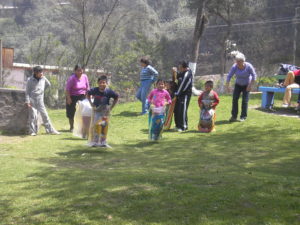 And now I find myself on the Congregational Leadership Team in Sydney, a reality completely distinct from Peru. I bring what I have to this role, having been formed by the people of Peru, rejoicing in my vowed religious life, not knowing what the future holds and called to see the Christ wherever I am.
Clare Conaglen rsj
You are invited to read the Homily of His Holiness Pope Francis for the 24th World Day for Consecrated Life: