March 6, 2020
A powerful opportunity for people of faith to gather in solidarity, to learn, to pray and to support developing nations in their quest for human values and freedom.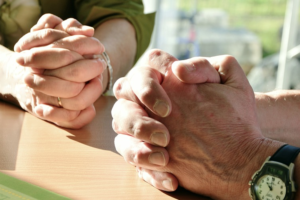 I live in Dubbo, a rural town in Central Western NSW. We are caught in the grip of drought and are making every effort to support each other. Whether we live on a farm or in town, whether we conduct a business or are employed or unemployed, whether we are old or young, it is "all hands on deck" with a common purpose to survive and thrive.
One of the most powerful experiences I have had in Dubbo has been to attend The World Day of Prayer (WDP). This event is 'a global ecumenical movement lead by Christian women.' [1] The motto for the WDP is 'Informed Prayer and Prayerful Action". A different country hosts the event each year and in Dubbo we gather to pray in a different church each year. The host nation prepares resources for the use of the local community. In gathering for prayer, we learn about the history, culture, geography and people of the host nation. I must admit, I know very little about some of these countries and the WDP has given me an opportunity to get a glimpse of the joys and struggles, the hopes and values, the challenges and gifts of a human community whose members also have 'a common purpose to survive and thrive.'
This year the World Day of Prayer occurs on 6 March. Zimbabwe is the host nation and the theme is "Rise, Take Up Your Mat and Walk". We are invited to come together and pray around this theme for our brothers and sisters in Zimbabwe who have undergone considerable political upheaval in recent times and who are endeavouring to "promote healing in their country which searches for peace and reconciliation".[2]
The call to action encouraged by this year's theme is a Gospel response by people around the world to stand in solidarity with those who suffer poverty, injustice and disempowerment. It is also a call to pray consciously to our compassionate God for the insight and courage required to challenge unjust systems and to act for the good of humanity in nonviolent ways.
In rural communities it is almost natural to act ecumenically. We are bonded together by family, social and work relationships. To gather for WDP and welcome each other in our different places of worship, is Christian unity in action both locally and globally. The growth in mutual understanding and outreach ripples across the globe. Gradually, the various 'isms' which afflict modern society exercise less power, individually and communally. The Reign of God comes nearer.
May the World Day of Prayer 2020 encourage us all to exercise Christian hope in the face of all the hardships being experienced in Zimbabwe and at home. May we continue to pray for each other and to act justly in our own circumstances.
Christine Rowan rsj
View the World Day of Prayer Australia website here
Footnotes:
[1] World Day of Prayer International website
[2] ibid
Image: Hands praying by congerdesign obtained from Pixabay. Used with permission.