November 8, 2019
The United Nations has declared 2019 as the International Year of Indigenous Languages. To celebrate, for each month this year, you're invited to view greetings for different languages.
For November we feature the languages Chinese and Nepalese:
Chinese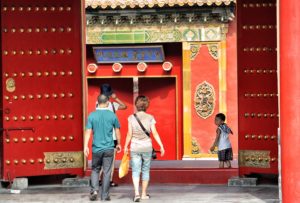 2015年教宗方济各在关于守护受造界的《愿祢受赞颂》通谕中写道,"文化的消失与动植物物种的消失相比同样严重,甚至于更严重"。"由此看来,必须特别照顾和保护原住民团体及其文化传统"(参阅:145-146节)。
土著语言也向人类敞开了一扇神奇的大门,让我们得以一窥祖先在农业、生物、天文、医学和气象学等领域的知识和经验。
祝愿今年土著语言国际年作为一个转折点让我们把本土语言保护传承下去。
Pope Francis addressed in the Encyclical Laudato Si that the disappearance of a culture can be just as serious, or even more serious, than the disappearance of a species of plant or animal. In this sense, it is essential to show special care for indigenous communities and their cultural traditions. (Referring to Chapter 145 and 146)
Indigenous languages specifically are doors to invaluable knowledge and ancestral practices on agriculture, biology, astronomy, medicine, meteorology and much more.
We pray the year of 2019 is a turning point in our collective determination to save indigenous languages.

Nepalese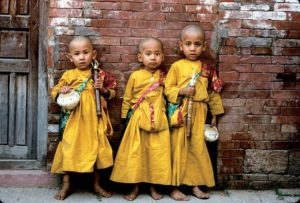 परमेश्वर सृष्टिकर्ता आत्मा, हामीसँग हिंड्नुहोस् र हामीलाई जीवनको लागि खडा रहन शक्ति दिनुहोस्, विनाश र पृथ्वीको लोभको सामना गर्नुपर्दा।
हामीलाई हाम्रो भूमि र पानीले प्रदान गर्ने सबैको लागि आदर र अनुकम्पा हुन सिकाउनुहोस्।
God Creator Spirit, walk with us and give us the strength to stand for life, in the face of destruction and greed of the Earth.
Teach us to be respectful and gracious for all that our land and waters provide.
Three people walking towards red photo by Chastagner Thierry on Unsplash.  Nepal Children Boys Begging Native Dress Standing obtained on Max Pixel. Both images used with permission.