To mark the 10th anniversary of the canonisation of Mary MacKillop, Australia's first Saint, the Sisters of Saint Joseph invited all to celebrate the wonderful life and inspirational legacy of Saint Mary of the Cross.
The theme for the celebration was "Take Fresh Courage" a quote written by Mary MacKillop on 21 May 1877. Sr Mary Cresp rsj had written a reflection on the theme and life of Mary MacKillop here.
---
Encountering St Mary MacKillop in Prayer
To celebrate the 10th canonisation anniversary, we have created a commemorative prayer booklet to inspire all to "take fresh courage" as Mary did so often throughout her life.
These prayers focus on ten significant moments in Saint Mary's life, sharing details of her personal journey, highlighting her values and spirit, and offering prayers and blessings for our modern world. This prayer booklet also includes instructions and script for Courage Hour.

The free booklet is available to view, use and download below:
Other languages:
We would like to acknowledge and show gratitude to our translators Sr Rose Vu (Vietnamese), Maricarmen Basauri Rojas – Josephite Affiliate Peru (Spanish) and Mrs Marisa Baldassi (Italian).
---
Inspiring Videos
Have you ever wondered how others see St Mary today?
People from different backgrounds share their thoughts in a series of short and inspiring videos shared below and on the St Mary MacKillop and Sisters of Saint Joseph Facebook pages.
---
Courage Hour
On 16 October 2020, we had a global Vigil to celebrate the 10th anniversary of Mary's canonisation. This Vigil invited us to come to peace and prayer and wrap our world in courage, that same courage from which Saint Mary MacKillop lived her life.
You're invited to pray this Vigil at any time – alone; in a face-to-face group or by using the online Guided Reflection. Please see below a scripted video resource that you can use for the online Guided Reflection. The script for Courage Hour is also available in the Encountering St Mary MacKillop in Prayer booklet starting at page 26 – provided in English, Italian and Spanish above.
---
Mother Mary of the Cross song by John Coleman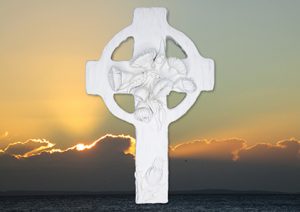 ---
Resources
Please find below resources you are welcome to use and download for free.
Available for purchase: