November 8, 2022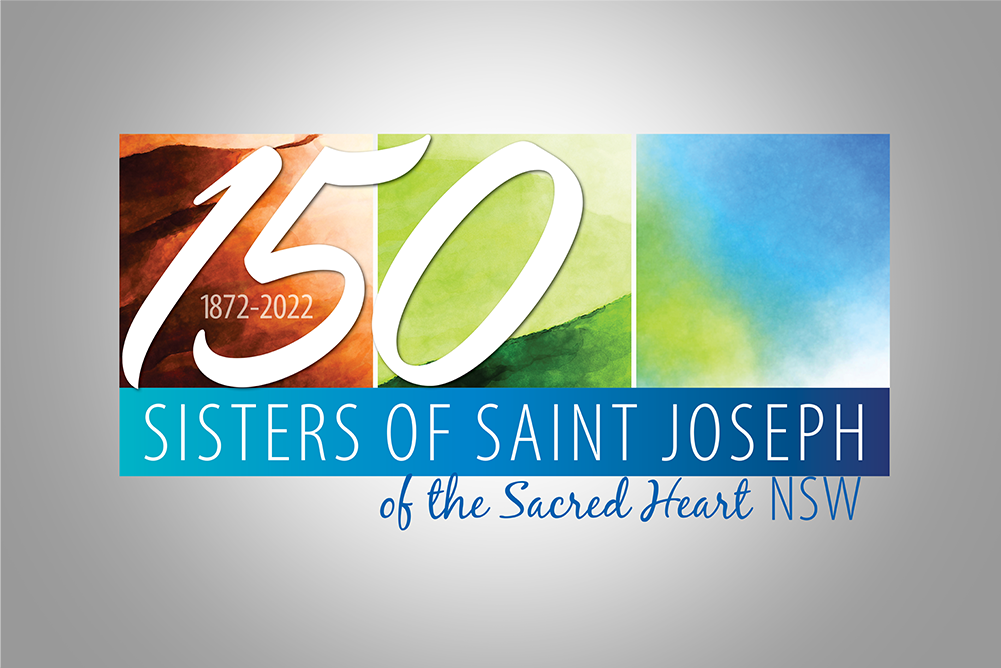 In this our sesquicentenary year of the arrival in New South Wales of the Sisters of Saint Joseph of the Sacred Heart, we offer this meditation.
November is the month of All Saints and All Souls so, in our Josephite story, this is our special focus:
We Remember, We Reflect, We Give Thanks
Take time to step back from the busyness of the world around you, breathe in Peace and breathe out Calmness.
Let's begin with a quote from Joyce Rupp:
Spiritual kinship is not necessarily based on personal ancestry, although it may include people from this lineage. Spiritual kinship consists of characteristics we resonate with that keep us united with the virtues of these ancestors. Kinship of the spirit affirms core beliefs and attitudes. It keeps us attuned to what we consider to be of greatest value and fortifies it. Spiritual kinship motivates us to have similar intrinsic qualities drawn forth from ourselves.
Return to the Root – Reflections on the Inner Life. Pub Sorin Books ©2021 Joyce Rupp p195
The Josephite charism is a 'spiritual kinship'.
In this meditation let's open our hearts and minds to three focal points.
Significant Steps in our Journey


For example:

150 years since the Perthville foundation
140 years since the Goulburn foundation
Expansion in New South Wales to four Provinces of the Sisters of Saint Joseph of the Sacred Heart
Unification of the four Provinces
Three Congregations fusing into one Region.

What other significant steps have been formational for you?

Significant People on Whose Shoulders We Stand


For example:

Sisters in Leadership
Generous benefactors
Salt-of-the-earth Sisters, family, friends and partners in ministries

Who are the people that have kept the spiritual kinship strong and supportive for you?


Significant Ministries that Have Kept the Charism Alive

For example:

Education – primary, secondary, tertiary
Orphanages
Hospitals
Parish and Pastoral roles
Social Justice Outreach – feeding, clothing, housing
Aboriginal Partnerships
Advocacy for the marginalised, forgotten, voiceless, victims of slavery, violence, discrimination
Administration and management that keeps the wheels turning

What other good works have brought life, love and healing for you?

Let us pray:

Psalm 80
You companion us through the wilderness,
Through the shadows created by fear.
You plant your Seed into each heart.
You cultivate the soil of our goodness.
Truly in You, we become like a tiny acorn,
holding the secret of a mighty oak.
You nourish us with the food of love,
with streams of Living Water.
Receive our gratitude, O Heart of all hearts!
Look upon us and see what Love can do;
Rejoice in the new birth that you create!
May those who have borne the fruit of love
Radiate your Spirit into the world!
Praise to you Living God,
Birthing, nourishing, sustaining.
Glory to you now and forever.  Amen.
Josephite Prayer Book, Vol 2, p. 293
Song:
All is Well
Briege O'Hare osc
When our life on earth is ended and the last day of the world,
We shall all be gathered in the presence of our God.
And in the things which now are hidden,
Which we cannot understand,
We will then see clearly God's loving, guiding hand.
          Chorus:
None of us will say "If we had known these things,
There need not have been the pain".
Instead, there will be joy at the amazing love
In everything ordained.  And we'll cry,
"Lord, may you be blessed for all is well.
Lord, may you be blessed for all is well
Lord, may you be blessed for all is well.
All is well forever."
For in spite of all our pain and the sorrow we endure,
God is truly with us and his love forever sure.
It is his will that we should know
We are always in his care – God holds us in such love
We never need despair. Chorus
© 2001 Hermitage productions Used with permission
Blessing:
Blessings on you who take the next steps on your path.
May beauty and strength walk with you.
May the winds and rains anoint you.
May you experience all creation as friend
and may gratitude be your constant companion in the dance of life.
Jeanette Foxe rsj 
With thanks to the 10th anniversary of the Goulburn Fusion prayer writers for the Psalm and Hymn.