November 15, 2022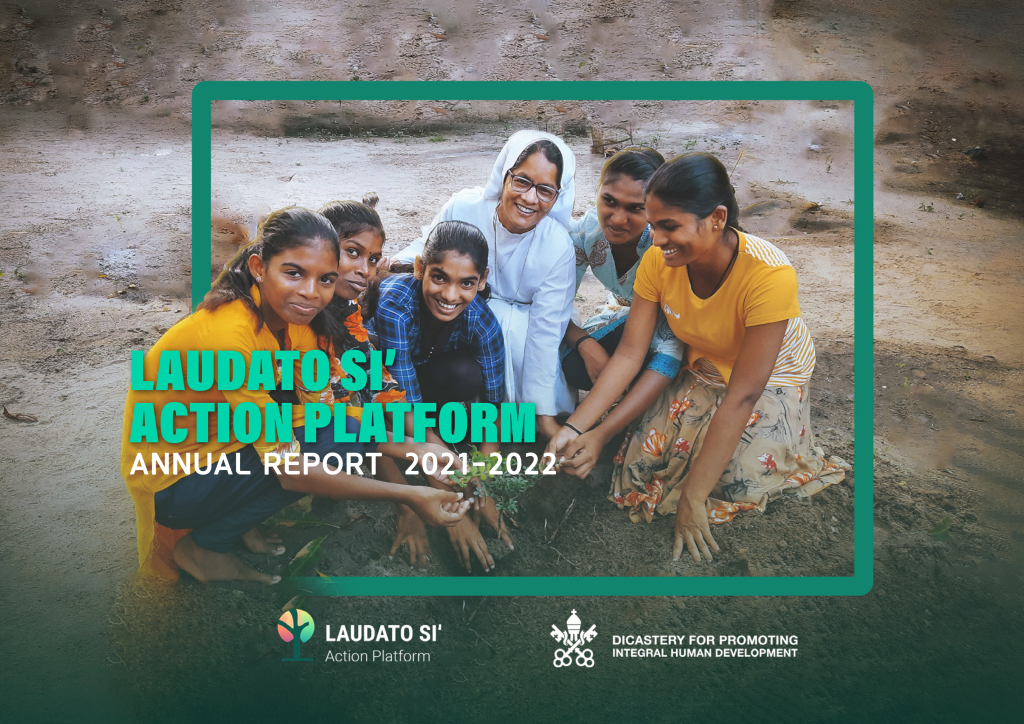 From Australia to Argentina, Zimbabwe to Canada, the United Kingdom to the United States, and everywhere in between—the world's faithful joined together on 14 November 2022 to celebrate the one year anniversary of the Laudato Si' Action Platform.
The Josephite Community has joined and is committed to the Laudato Si' Action Platform and has a plan titled Explore-Embrace-Embody which you can view here.
The one year celebrations included an online webinar titled Working Together on the Journey Toward Integral Ecology with special guest speakers and moving testimonials from individuals and families across the globe. You're invited to view the recorded webinar here.
The first Laudato Si' Action Platform Global Report has also been released. The Report looks back and summarises the highlights of the progress made on the Laudato Si' journey towards 'ecological conversion', sharing how communities, institutions, and individuals across the globe are taking concrete steps towards the care of our common home by turning their ideas into Laudato Si' Plans of action. View the report here.
In celebration of the one year anniversary, Pope Francis shared a message thanking all those who have taken up the Laudato Si' initiative – families, individuals, associations, businesses, religious, cultural and healthcare institutions.
"It is a great beginning to a seven-year journey aimed at responding to the Cry of the Earth and the Cry of the Poor," says Pope Francis. "I encourage this mission, so crucial to the future of humanity that it may foster in everyone a concrete commitment to care of creation."
The Laudato Si' Action Platform is a Vatican-led, action-oriented program inspired by Pope Francis' 2015 encyclical Laudato Si': On Care of Our Common Home. It is intended to empower institutions, communities, and individuals/families to achieve total sustainability in the spirit of integral ecology. The Laudato Si' Action Platform guides participants through a journey of ecological conversion, taking concrete action towards the Laudato Si' Goals.
View more information and resources on the Sisters of Saint Joseph Laudato Si' Action Plan website here.