December 7, 2022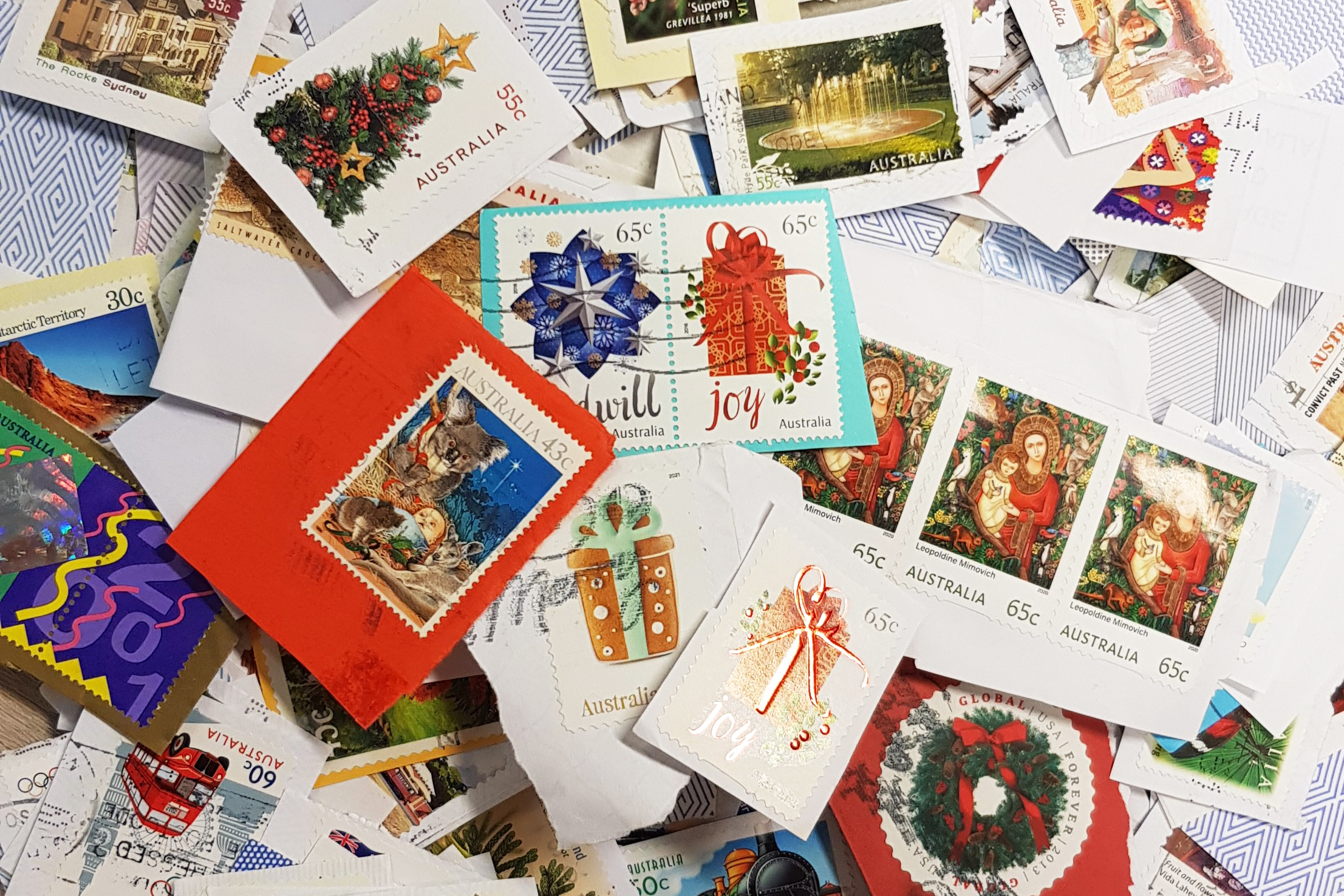 Each month, Pope Francis asks for our prayers for a specific intention. For the month of December, the prayer intention is for volunteers and not-for-profit organisations:
We pray that volunteer non-profit organisations committed to human development find people dedicated to the common good and ceaselessly seek out new paths to international cooperation.
Volunteers make an amazing contribution to organisations and communities around the world. Through the gift of their time and passion, they are able to make significant change for the organisations they work with.
In Australia, almost one third of people 15 years and over volunteer, giving their time to the common good. Mary MacKillop Today is incredibly lucky to have a community of dedicated and passionate people who volunteer to support the work we do as a not-for-profit ministry of the Sisters of Saint Joseph.
One inspiring group of volunteers who volunteer for Mary MacKillop Today help to change the world through stamps!
Our incredible network of volunteers collate, trim, and sort hundreds of thousands of stamps each year. The array of stamps we receive is vast – they may be new, or old and from anywhere in the world. Our volunteers donate stamps and often encourage their friends, family and neighbours to gather any stamps they receive to contribute to transforming lives through education.
Some volunteers have a passion to support education, others have a deep love of stamps, and some relish in the process of sorting – but all give their time generously for the common good.
The gathering and preparation of stamps requires patience and endurance, and our volunteers embody the spirit of St Mary MacKillop by seeing a need that they are able to assist with in their own way and giving of themselves in support of others.
There are over one million stamp collectors in Australia looking for stamps for their collections which allows the donated stamps our volunteers work with to be sold at auction. Almost $250,000 has been raised from these kindly donated stamps in the past four years.
We are truly grateful for all the extraordinary volunteers who give their time and energy to carry on the legacy of Australia's first saint.
If you would like to find out more about how your stamps could help change lives this Christmas, or for volunteering opportunities, visit our website here: www.marymackilloptoday.org.au/how-you-can-help/get-involved/stamps
A Gold Stamp Volunteer – John Altham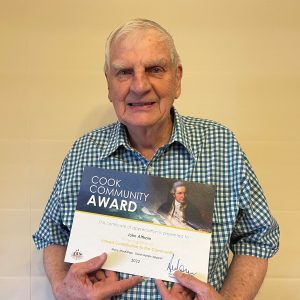 John Altham has been volunteering for the Mary MacKillop Today stamp collecting initiative since 2001 and was recently recognised for his dedication with a 2022 Cook Community Award.
Over the past 21 years, John has helped raise in excess of $485,000 by collecting and sorting stamps from church groups, family, friends and other community volunteers keen to support the work of the Sisters of Saint Joseph. This year alone over $42,000 has been raised which has been directed to funding programs for poor communities in Peru.
The Cook Community Awards, for residents living in the Cook electorate of southern Sydney, recognise people who give up their time to selflessly contribute and volunteer. John received his award for 'his selfless work and dedication to the Mary MacKillop Used Stamps Appeal'.
A humble man, John says he is just one grain of sand on the beach and that the Community Award belongs to everyone who is part of the Used Stamps Appeal.
"I first learned about Mary MacKillop as a child growing up in Western Australia," says John. "I admire the way she went about her work and got things done. I have always been inspired by her."
"John is a quiet man who goes about his volunteering in a selfless manner," says Sister Helen Saunders who works with John on the program for Mary MacKillop Today. "He does such good work for us in sourcing used stamps and we are so appreciative of his hard work and dedication."
Congratulations John for receiving a much-deserved community award!