December 8, 2021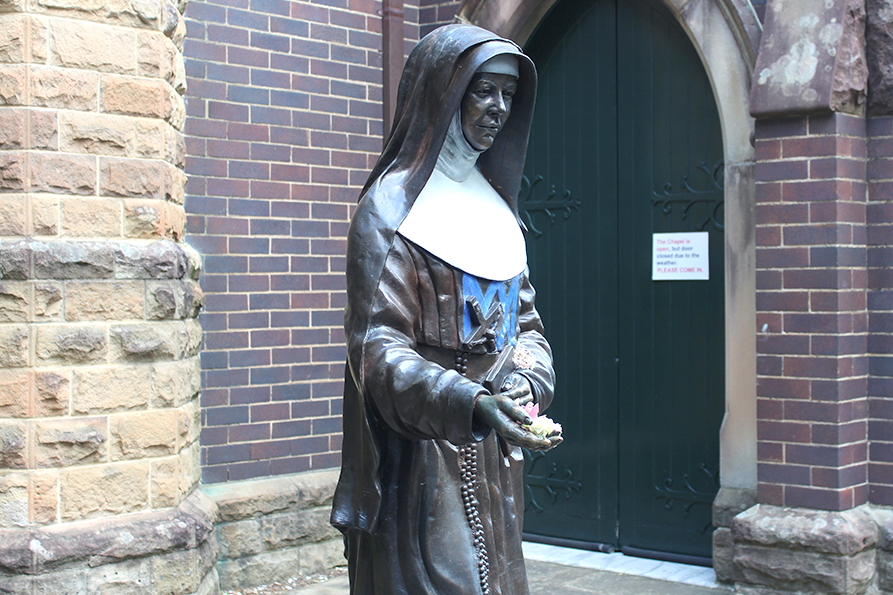 While Covid continues to swirl around Australia, and its relative Omicron has joined in the spoiling, Australians are gaining new freedoms in time for Christmas. Borders are opening and we will be able to travel again. Families are planning to be with loved ones who have been apart for over two years.
Longing and excitement are almost palpable as we converse with each other about what it will be like this festive season when we are reunited, and what a special time it will be when we first get together. Family ties will be strengthened as we meet new nieces and nephews, grandchildren, and newly married couples; as we comfort those who have lost partners or children; and as we meet new family members.
Let us wonder what it was like in Mary MacKillop's time. Borders were open, but travel was lengthy and slow. We can but wonder how Mary and her sisters prepared and celebrated Christmas. Mary doesn't expand on this festive time in her writings although there are some references to the lighting of the crib at midnight on Christmas Eve, praying at the crib and to Mary sending Christmas blessings and to the sisters.
Mary loved to celebrate and I am sure that a feast would have been prepared and the tree trimmed after the needs of the poor were met. I believe a jovial time was had with music and singing and playing tricks on each other. Those were not lavish days of tinsel, lights and expensive gifts. As it is now, it was about the spirit of Christmas, about the Christmas Mass and connection with family.
We know that Mary's mother, Flora and family would have received greetings. Letters would have criss-crossed the nation taking many days to reach their destinations. One of these greetings to the sisters can be for all of us:
Wherever this may find you, I with all my heart, wish you a very happy Christmas and a bright and happy New Year… Though many of us will be far apart, we can be united in spirit, and pray for each other at the Crib, and at the Altar. Rest assured I shall not forget any of you – and you will not forget me either, will you?
Your ever-loving Mother Sr Mary of the Cross.
Reflection
What is your deepest longing for Christmas and this festive season?
Christmas is a time of sadness for some families.
Do you have any concerns about the Christmas celebrations this year?
Is there a family member or a friend who is needing your care this Christmas?
If Mary MacKillop joined you and your family at your Christmas celebration this year what would you say to her? What might she say to you?
Pray with Mary MacKillop.
Michele Shipperley rsj