February 23, 2022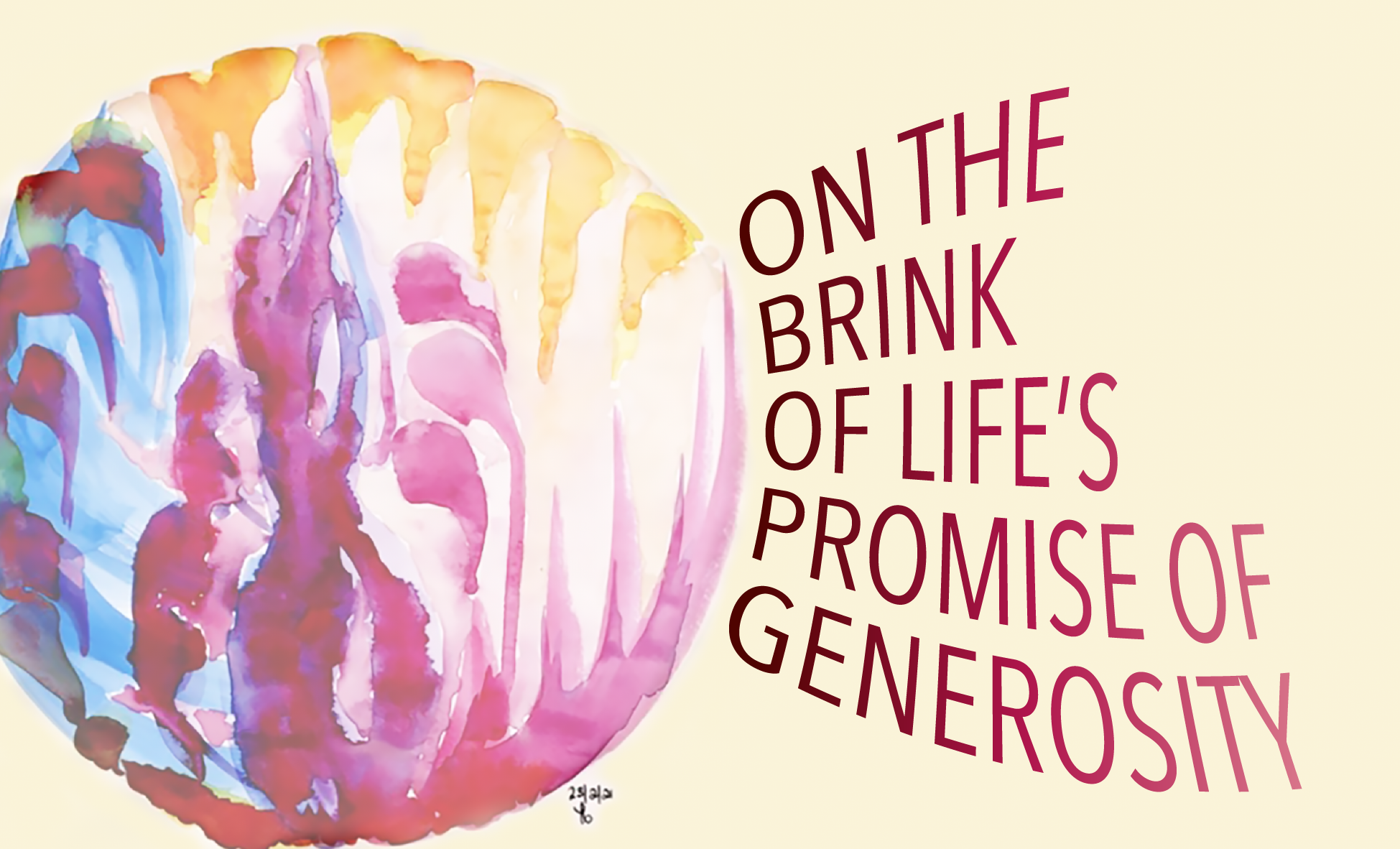 Each month, Pope Francis asks for our prayers for a specific intention. For February, the prayer intention is for Religious Sisters and Consecrated Women.
Pope Francis reminds us we are on a Synodal journey with the universal Church in communion, participation and mission, and that we are to do our part. (Letter to all Consecrated Persons, 25 January 2022).
Life often reminds us to return to the place where we know and trust we are loved by the One. Love that pours out generously in relationship with all that surrounds us, pulsating with the heartbeat of the One, Source, Creation, who we name God. Friend, confidante, mentor, and beloved Sister of Saint Joseph, Catherine Shelton, claimed life as grounded and loving saying, "let us fix our eyes on the One [Jesus]". (Heb 12:2)
Living in 2022, we sense the brink of a new beginning. Julian of Norwich's well-known phrase "all shall be well" comes from a great depth that encourages us to engage with the future, opening to possibilities. Can we meet the emerging future with hope and trust? Are we willing to open ourselves to wisdom already arising in silence calling us to generosity in fresh and new expressions? Can we dare to participate eagerly and wholeheartedly in the Source of Life in our discerning of God's call each morning? We stand on the brink of an emerging future and choose how, and whether, to participate.
We, religious sisters, consecrated women, standing on the edge with all humanity, savouring our unique call to participate – speaking with our lives, birthing generosity flowing from God, and living with passion for the possible.
---
On the brink of life's promise of Generosity
Generosity pushes through
   the eye of a needle,
   the narrow gate.
It takes the plank out of one's own eye
   and sees the speck in another's as character.
It goes the extra mile
Loves oneself
   and all the places of poverty
   moves to the margins and makes one's home there.
Has nowhere to lay one's head
   and is content to find home within
Finds the lost and brings them home.

What becomes important is the dignity of each one,
   hearts united in the Light
   calling each other to our highest good.
Bringing forth only Love
   making room for its flourishing
   in every place
   freeing locked up, secretive places.
Blossoming in Light and Love. 
Generosity has a softness of character
   willingness to be present and accompany all kinds
Never counting the cost
   pockets of Loving kindness filled from Loving heart.
Holes in pockets pouring Love, overflowing,
   releasing and filling
Cycles of ebbing and flowing
   outpouring Love
   seeking margins, edges, outcasts
   healing and coming home
   whispering…
"I'll never give up on you" 
How to access Generosity?
Step aside
get out of your own way
receive the Love that's pouring into you
   open your heart
Soften
dissolve resentments
and expectations.
Vulnerability is the path
Step onto this road and never look back.
Therese Carroll © 14/2/22
---
What would you wish to write if the poet, artist, writer, expressionist in you had pen, paintbrush, musical instrument, creativity in hand and heart expressing the Holy commitment of your life?
Therese Carroll rsj
Coordinator
Congregational Immersion and Discernment of Call

Please note permission is required to republish artwork, poem and/or article.