July 8, 2021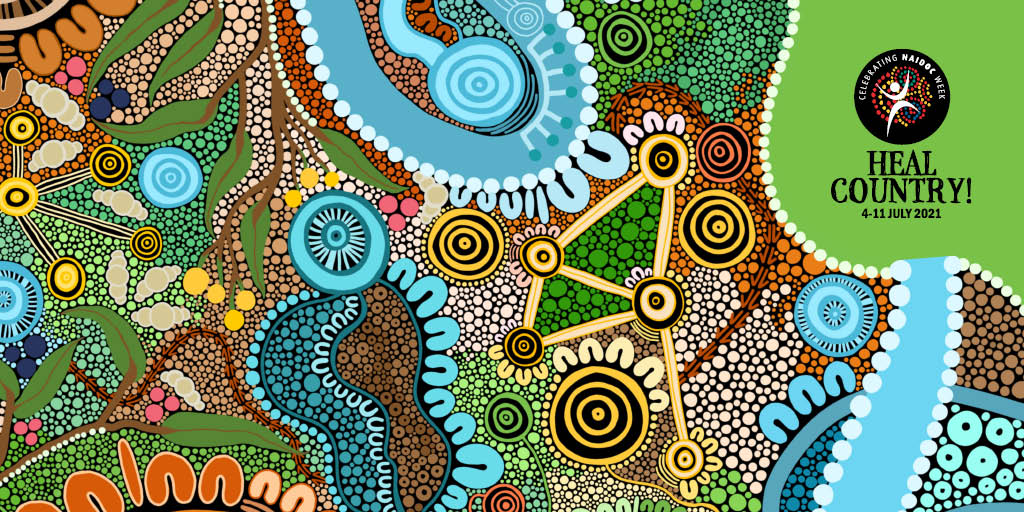 This year's NAIDOC week theme, "Heal Country", encourages us to take practical action to "properly work towards redressing historical injustice".
Over the last year the Sisters of Saint Joseph have taken a further step forward by developing a Reconciliation Action Plan, using Reconciliation Australia's framework.
A Reconciliation Action Plan is a strategic document that helps an organisation increase awareness of First Nations people while furthering Reconciliation in the wider community.
The initiative to begin the RAP process came from the SOSJ Reconciliation Circle in South Australia, who put a request to Congregational leadership in mid-2020.
 Learn more about the SA Reconciliation Circle
After contacting Reconciliation Australia late last year, a Reconciliation Working Group was formed which includes sisters, staff a Josephite affiliate and Aboriginal people from the wider SOSJ family and is chaired by Congregational Leadership Team member Sr Clare Conaglen.
Some of those advising the Sisters of Saint Joseph in their RAP journey are well-known to the wider Josephite community and include:
Brisbane Gubbi Gubbi woman Ravina Waldren from QLD Murri Ministry who sits on the RAP working group,
Western Yalanji, Djabaguy/Okola woman Sherry Balcombe from the Archdiocese of Melbourne's Aboriginal Catholic ministry, who has assisted as a consultant,
Narungga, Ngarrindjeri and Kaurna woman Eileen Wanganeen, who sits on the RAP working group, and her husband Klynton Wanganeen, a Narungga and Ngarrindjeri man and the first Commissioner for Aboriginal Engagement in South Australia, who has provided valuable advice.
Four "levels" of RAP are available to organisations depending on their existing relationships with First Nations people: Reflect, Innovate, Stretch, and Elevate.
Given the existing relationships the congregation has with First Nations peoples, the Sisters of Saint Joseph were able to embark on the more far-reaching "Innovate" RAP.
"That means we're strengthening our relationships with Aboriginal and Torres Strait Islander peoples," Sr Clare Conaglen said.
"We're also aiming to engage staff, sisters, affiliates and companions to be more aware of the story of Aboriginal and Torres Strait Islander peoples."
"We're looking to become more aware of where we source our goods. Do we use any Aboriginal businesses? Do we employ Aboriginal people? Where are we advertising for staff? That's what we're hoping for."
The RAP is an important step in realising the intentions of the 2019 Congregational Chapter Statement.
The statement encourages us to "learn from the First Peoples of our countries and wholeheartedly support as neighbours their initiatives for recognition, agency and justice."
Sr Clare believes that Reconciliation Australia's framework is a "tried and true process for bringing actions out of good intentions".
In the coming months, the Reconciliation Working Group will present a draft to Reconciliation Australia with the final SOSJ RAP to be launched afterwards.
Despite never having met in person because of the COVID-19 pandemic lockdowns, the members of the group are excited about this important step in the congregation's Reconciliation journey.
It has also been a new opportunity to renew and deepen relationships with the nation's First Peoples and become more educated about practical steps toward Reconciliation.
"We're learning as we go," Sr Clare said. "Even for those who have been working with Aboriginal people for years and years."