June 3, 2021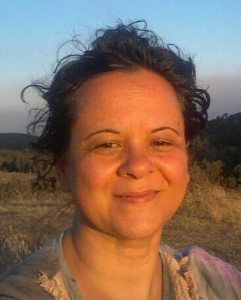 Leith Bailey is a personal carer for the Sisters of Saint Joseph at the South Perth Convent. She is also in her final year of a Bachelor of Counselling Degree at the University of Notre Dame.
I've lived in places like northeast Arnhem land, the Western desert areas. Mostly that was because I was living the Fly In, Fly Out mining life with my husband around 20 or 25 years ago. I would say my real love for the culture, for the different Indigenous cultures, began at that time.
In Northeast Arnhem Land, I learned about their incredibly complex system of kinship and family and language — the ways in which language and culture were expressed through song and art.
I also learned that there were a lot of people experiencing extraordinary difficulties with substance use. Sometimes it was hard for me to marry those two experiences together. At that time, I didn't really have a good knowledge of the impact colonisation had on Aboriginal people.
I've learned more by spending a lot of time with the women. I learned how the women in Aboriginal culture are leaders in a way that would look quite different to my experiences of women within my own family and my own society.
There was this quiet assuredness that some of these women had. Maybe it's better to describe it as a persistence and resilience that they showed me.
I've reflected on a lot of this in hindsight. I'm 55 now and was 28 when I was there. I was a really young woman and since then have done a lot more studying, trying to get an understanding of the two things I experienced – the suffering and the strong culture that survived.
For me, Reconciliation is about my ability to recognise and acknowledge the full history and the journey that's been travelled by Aboriginal people. It's about encountering their deep connection to land and recognising there's been an indelible mark of separation from family and culture.
It's also about walking alongside and understanding more by listening. I've tried to listen very deeply and to be open.
In my FIFO life, which only ended eight years ago, there wasn't any cultural awareness training offered to people in the organisation I was working for, which was mining on Indigenous land – on traditional ground!
But now my grandchildren, who are in primary school, are receiving teaching in the Noongar language, learning the six cycles of seasons, and the names, and what it means and how the Aboriginal people determined that. That is a seismic shift.
Even though I'm not a Catholic, I study at Notre Dame and I work with the elderly sisters. I'm their personal carer at night. So I have had the opportunity to hear their stories regarding the work they've done on mission.
There's at least three of them that have worked in remote communities in Western Australia over protracted periods of time. Listening to the sisters has had a huge impact on me.
It helped break down some of these stereotypes I've had about the Catholic church, and what it did in certain areas. One place in particular is the Ringer Soak community in Western Australia, where the Josephites established a school in the 1980s. The sisters were invited into the community. The people there shared their creation stories, the sisters were sharing the creation stories according to the Catholic way.
The sisters are women of service and their humility is quite remarkable to me. They embraced the culture; they didn't come in and change anything. They took part in the ceremonies that were appropriate for them, they were given names so the people could position them. They learned the language and transcribed some of their stories.
That really showed me that active reconciliation was happening long before it became an "official" thing.
---