December 22, 2021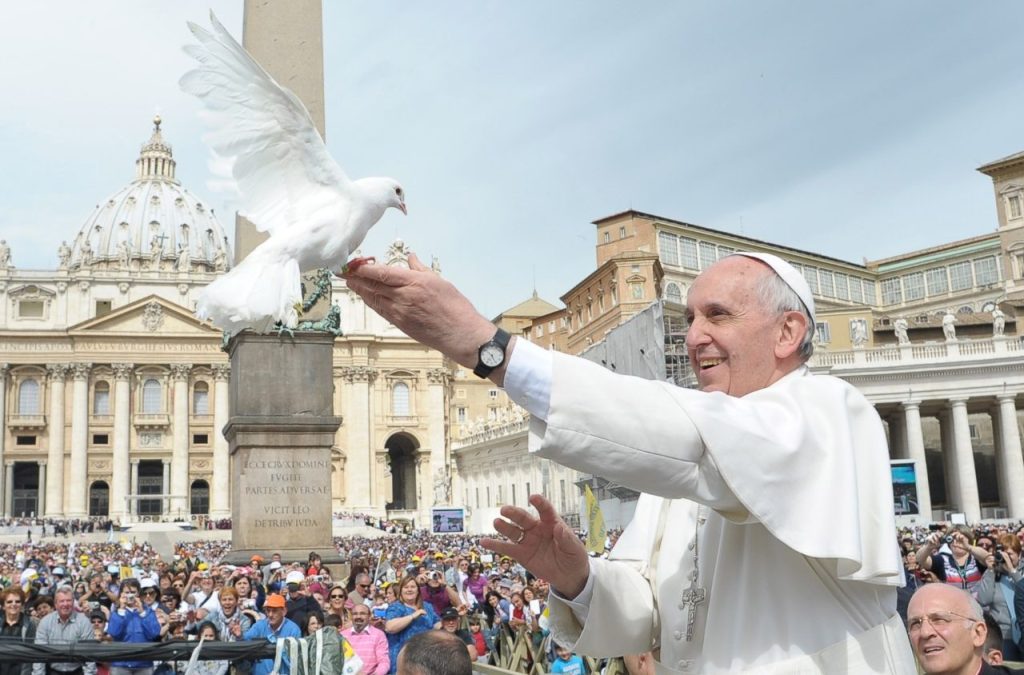 On 1 January every year, our Church leader, the Pope, marks the World Day of Peace with a special message inviting all people to reflect on the important work of building peace.
This long tradition began with St. Paul VI in 1967 and continued with St. John Paul II, Pope Benedict XVI, and now with Pope Francis. I find it interesting that this day is not called a World Day of Prayer for Peace, important as prayer is. Rather, the Pope is calling us to more than prayer.
As well as the call to prayer, there is a call to learn about issues of peace and to read the stories of how faith communities and individuals all over the world are working for peace and justice.
Within our wider Josephite community, there are many who do small things and bigger things to promote peace and justice. I recall Sr Margaret Keane, who died in October 2021, and her tireless work with a local community of West Papuans promoting the freedom of their country. Margaret organised a ceremony of the planting of an olive tree in the backyard of the convent at South Perth, WA on the 60th anniversary of the death of Dag Hammarskjold; a supporter of the Free West Papua Movement and Secretary General of the United Nations, who died under suspicious circumstances in 1961.
Thirdly, there is the call to action, to join tens of thousands of Catholics and others around the globe to advocate for policies that seek justice which promotes peace. Advocacy is needed for the poor and vulnerable, including earth, and advocacy directed towards our Australian leaders and others around the world. This is a challenge for many of us, and I know I need to stir myself to letter writing and other actions as issues arise.
Part of our problem is fatigue of compassion and fatigue of our sense of justice, both of which lead us into a lethargy of powerlessness that is sometimes very difficult to shake off. That's why a companion or group are very helpful to draw each of us along, to encourage us. There are Josephite networks in many places and Diocesan ones as well as groups of other Churches and Religions and more. The effort to find a group, join them and commit to meetings and activities is one way to answer the call of Pope Francis to take action for peace.
In his Prayer for Peace, Pope Francis refers to our past experience:
We have tried so many times and over so many years to resolve our conflicts by our own powers and by the force of our arms, but Francis goes on to ask God to keep alive in us the flame of hope … and that the words 'division', 'hatred', and war' be banished from the heart of every man and woman.
On 1 January 2022, let's commit ourselves to prayer, learning and action for peace and become people of peace in our hearts, at home and everywhere else.
Shalom! Peace! Salaam!
Frances Maguire rsj