February 23, 2022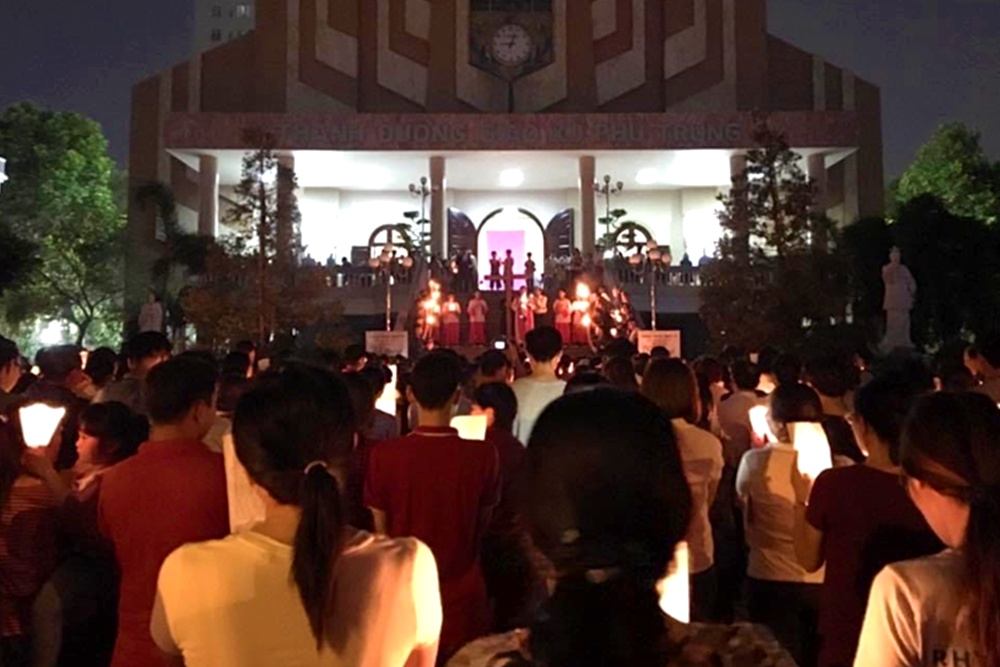 Daily, I witness people from different religions, cultures and backgrounds who come to Mary MacKillop Memorial Chapel to pray for their loved ones, to intercede for their needs, healing and consolation, or just to seek some quiet time. I sometimes encounter people who come to me and say "I do not know how to pray. How many prayers should I say? How often should we pray?" These experiences prompt me to wonder again what "prayer" means. Where does it come from? When and how does it happen?
Somehow, I know the people who ask the questions above are already putting the answer into practice. As long as our hearts are longing and yearning for something, this in itself is prayer. My upbringing taught me this.
When I was a child, my parents taught me prayers that we recited before meals giving thanks to God, and before bedtime asking God to continue to take care of us. Attending Eucharist has been a part of my family's valued tradition. These 'good habits' have stayed with me. However, in adulthood, I have added some 'colours' to these values. These 'colours' enhance my prayer when I allow myself to enter into the experience more deeply and with more personal intention.
We know there are many forms of prayer, such as those handed down by tradition – the Our Father, the Rosary, the Stations of the Cross, etc. More ancient ways of praying help some people – Lectio Divina, contemplative listening to or singing of mantras (e.g. the Jesus Prayer), Gospel readings or the Divine Office. These and other forms of prayer help us to be present to God when we sometimes don't know how to pray.
Many Saints share their thoughts on prayer. St Augustine said: "To sing is to pray twice". When we sing we bring our soul, heart and words together, and let our feelings and emotions flow with the music. St Therese of Lisieux says of prayer: "For me, prayer is a burst from my heart, it is a simple glance thrown toward Heaven, a cry of thanksgiving and love in times of trial as well as in times of joy". Or "I (pray) like children who do not know how to read, I say very simply to God what I wish to say, without composing beautiful sentences, and He always understands me".
St Therese's words strike a chord with me. We pray most beautifully when our hearts are as pure as a child's who, with simplicity and trust, asks its father or mother for something they need. The quote from Saint Mary MacKillop (1884) encourages me when I pray alone or with others: "Let us be united in prayer and we will be strong". The point of any prayer is to find what helps us be in intimate relationship with God. Whether it is when we are taken up in wonder at the sight of a butterfly, or when we reach out in pain, or when we hear in the deepest part of ourselves the loving words of Jesus at Mass: "This is my Body given for you", it is then that our life can become a prayer, because then we allow God to touch us.
Sr Xuan Trang Nguyen rsj
NSW Region