May 16, 2022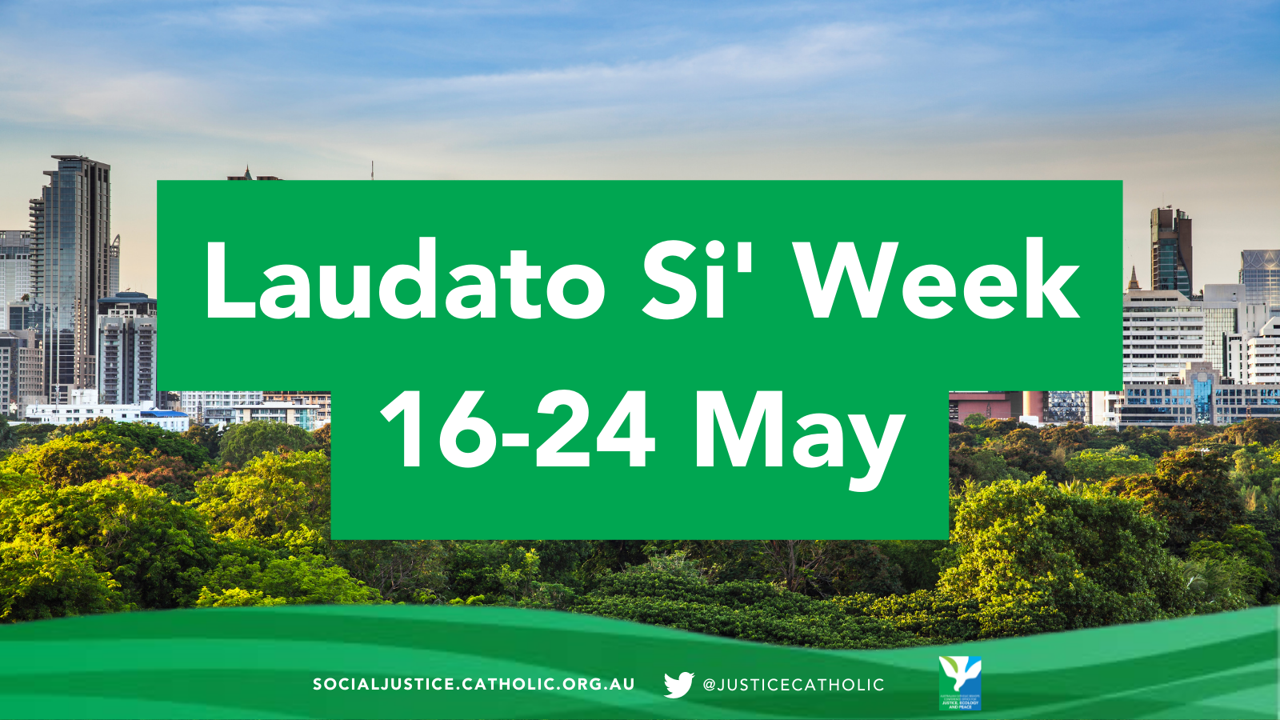 In Australia, 16-24 May 2022 has been set aside as Laudato Si' Week by the Australian Catholic Bishops Conference. The week culminates on 24 May, the seventh anniversary of the publication of Pope Francis' encyclical letter, Laudato Si': On Care for Our Common Home.
Josephites have a long tradition of environmental and social awareness grounded in and inspired by the insights of our founders St Mary MacKillop and Fr Julian Tenison Woods, and have found deep resonances in Pope Francis' letter.
During this week as we recall Pope Francis' challenge to address the cry of Earth and the cry of people, we can draw inspiration from the writings of Fr Julian so clearly reflected in Laudato Si'.
Pope Francis wrote in Laudato Si':
Our insistence that each human being is an image of God should not make us overlook the fact that each creature has its own purpose. None is superfluous. The entire material universe speaks of God's love, his boundless affection for us. Soil, water, mountains: everything is, as it were, a caress of God.
Quoting from his Geological Observations in South Australia, 1862, Fr Julian said:
All our discoveries enlarge our small ideas of the immensity of Omnipotence… Beneath the soil carpeted by various flowers which herald forth the beauty of the world to come, are secrets which are only known to us in part. But these revelations, small as they are, stretch far beyond our comprehension.  We learn that the dust we tread upon was once alive, the rock on which we stand has lived and died – has been a thing of life and is now a stone: and this is a time that reaches so far back as only to be understood by the One who was from eternity… and we, pausing in our vain endeavour to stretch our mind to the capacity of that which has no bounds, are obliged to rest ourselves from the thought of the Infinite, and to confess that, whether we search in earth, or sky, or sea, we are everywhere met by the visions of the Illimitable.
During Laudato Si' Week, Sisters, staff and colleagues will gather at St Joseph's Spirituality and Education Centre in Kincumber, New South Wales for a three-day conference entitled Explore – Embrace – Embody.
This conference marks the next step in the development of the Sisters of Saint Joseph Laudato Si' Action Plan. We hope to bring together the best of our Josephite tradition, the insights of our founders, the lived experience of Josephites, as well as insights from scripture, theology and our growing understanding of the cosmos as together we respond to the cry of Earth and its peoples.
Sr Mary Ellen O'Donoghue
Congregational Leadership Team