December 7, 2022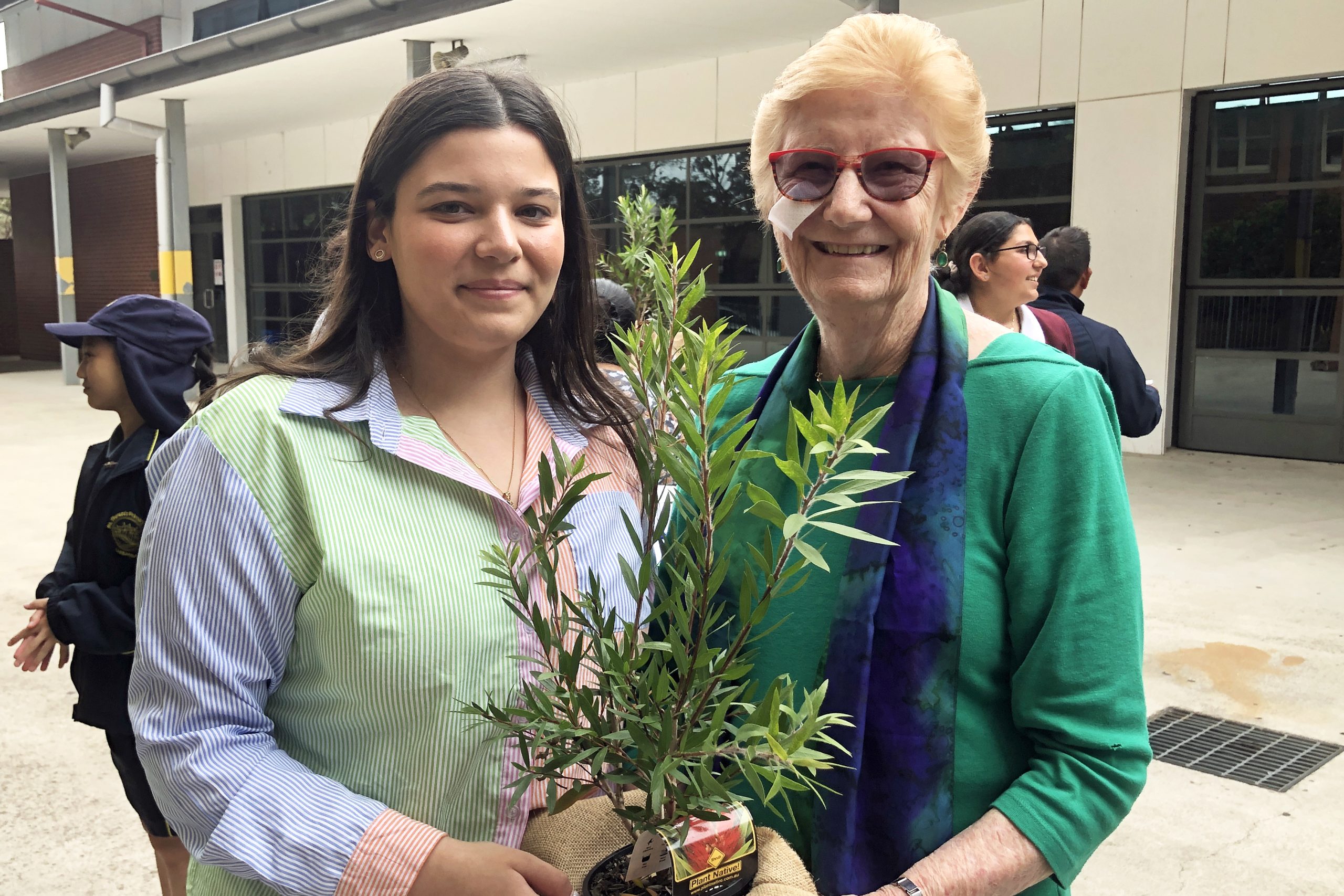 You cannot get through a single day without having an impact of the world around you. What you do makes a difference, and you have to decide what kind of difference you want to make.
It was a great community day at the recent launch of Sprouting Change – Planting Across Boundaries at Holy Spirit Catholic College Lakemba.
Representatives from the Sisters of Saint Joseph, State and Federal government members, local Catholic and Public primary and secondary schools, inter-faith representatives and staff from Bunnings Greenacre gathered to celebrate the collaborative project which will see schools and the community working together to plant trees, enhance the local environment and strengthen ties across the Watson Electorate in south west Sydney.
The project was made possible by the energetic work of Sr Jan Barnett from the Sisters of Saint Joseph and funding from the Australian Government's Planting Trees for The Queen's Jubilee Program, in commemoration of the Platinum Jubilee of Her Majesty, Queen Elizabeth II.
Sprouting Change will see three Year 10 students from Holy Spirit Catholic College – Helen Tran, Eliano Arbid and Lisa Maree Marta – working in collaboration with Sr Jan Barnett, Louise Kirk, Joelle Sassine and Emilia Nicholas to coordinate the planting of over 1,000 trees in the local area.
The trees will be mainly the Mary MacKillop callistemon (bottle brush), developed in 2010 in recognition of the beatification of St Mary of the Cross MacKillop.
To celebrate the launch, a moving Thanksgiving Liturgy was held at Holy Spirit Catholic College where passages were shared from the Bible and the Qur'an on the importance of "treading softly on our Earth" and reflecting on what it means to be stewards of creation.
"I am grateful for this donation from the Government of over $20,000 for so many trees and I thank the community for supporting this wonderful opportunity," says Sr Jan.
"We all have a responsibility to repair damage and protect Earth to ensure this planet is in a better place for the next generation. This is our way of living Mary MacKillop's favourite saying to 'never see a need without doing something about it'."
Special guests included Mr Jihad Dib, Member for Lakemba; Ms Debbie Agapitos, representing the Hon. Tony Burke MP, Member for Watson; Ms Sophie Cotsis, Member for Canterbury and Clr Khal Asfour, Mayor of the City of Canterbury-Bankstown.
A particularly moving part of the Liturgy was a dance performed by Year 11 student, Jasmine Fulitod to the song In This Together by Ellie Golding. Part of the lyrics read: I can hear the whole world singing together; I can hear the whole world sing 'it's now or never'.
It is a timely reminder that the time to act is now, if we wish for our children and grandchildren to enjoy God's creation.
You are invited to view Explore-Embrace-Embody : A Laudato Si' Action Plan for the Josephite Community – Laudato Si Action Plan (flippingbook.com)
View photos from the day below.