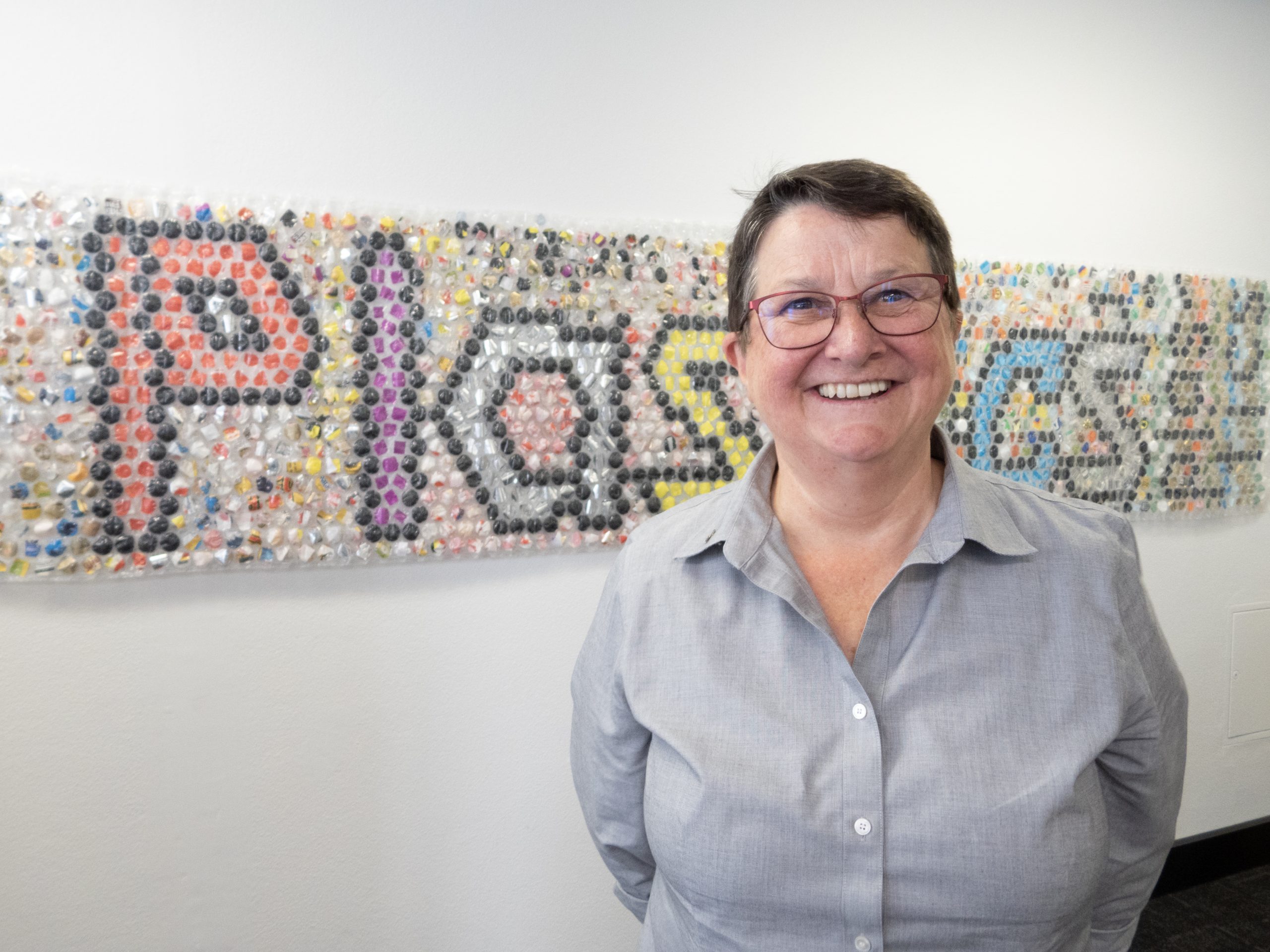 The Sisters of Saint Joseph of the Sacred Heart and Sisters of St Joseph Lochinvar present the next stage of their Explore~Embrace~Embody Laudato Si' Action Plan– a focus on Soft Plastics – raising awareness and inspiring action to reduce the use of soft plastics and advocate for better recycling at an individual, local, state and national level.
The Soft Plastics campaign is a shared Josephite endeavour and is being promoted through a series of eight topics every month – this month we focus on C for CHANGING HABITS!
Open the C – CHANGING HABITS tab below to view inspiration, resources, advocacy tips and actions.
P  -  Plastics Paralysis
In May, we jumped into our first letter of focus: P for PLASTICS PARALYSIS!
Earth is in soft plastics paralysis.
Soft plastics are the kind which can be scrunched into a ball – food wrappers, frozen food bags, chip packets, biscuit packets, snap-lock bags, bubble wrap, plastic shopping bags and newspaper wraps.
Why is this a problem?
Single use soft plastics are an environmental disaster.
Every minute one truckload of plastics is dumped into the ocean where they break down into microplastics. More than FIVE TRILLION pieces of plastic are already floating in our oceans.* By 2050, virtually every seabird species on the planet will be eating plastic.
Worldwide, 73 percent of beach litter is plastic, filters from cigarette butts, bottles, bottle caps, food wrappers, grocery bags and polystyrene containers. Every minute TWO million plastics bags are used. On average each bag is used for 12 minutes. Every minute ONE million plastic bottles are purchased.
Over 500 billion take-away hot beverage cups are discarded annually.
The largest market for plastics is packaging materials – that rubbish now accounts for nearly half of all plastic waste generated globally – most of it never gets recycled or incinerated. *10 Shocking Facts About Plastic | National Geographic
This problem engulfs Earth – every waterway, every habitat, every species and ultimately every food-chain. It is problem of human-making, one which disproportionately effects the lives of those who are made poor.
Each of us has the capacity to be that one person to restore hope – will you be that someone?
So what can I do?
Let's start with Everyday Gestures… Refuse plastics bags, take your own reusable bags when shopping. It's great to see major Australian grocery chains phasing out the use of lightweight shopping plastic bags in their stores.
Swap out plastic foodwrap for beeswax wraps or reusable containers. Don't buy fruit and vegetables wrapped in plastic. Buy items with less plastic packaging.
Switch to a reusable coffee cup.
Use bar soap rather than liquid soap. Liquid soap requires FIVE times as much energy to make and 20 times as much energy to package compared to bar soap.
Before throwing something out, consider if it can be recycled or used by someone else. Seek out eco-friendly products and services – purchase consciously.
Advocate for Change!
Write to your Local Council and/or local Minister – many Councils have teamed up with Recycle Smart, TerraCycle and Curby to collect soft plastics and other tricky-to-recycle items.
Request unwrapped produce, meats and bakery items at your supermarket. Request the Australian Government to sponsor and fund research and development into efficient soft plastic recycling.
Consider joining or supporting organisations which work in this area. Many such organisations have online petitions which can be signed like Earthday.org's petition to end plastic pollution – End Plastic Pollution – Earth Day
Refer to Explore~Embrace~Embody: A Laudato Si' Action Plan for the Josephite Community for more ideas and inspiration.
Sample Soft Plastics Advocacy Letter (doc)
---
Recycling Directory
The Sisters of Saint Joseph have compiled a Recycling Directory which identifies ways and locations for the recycling of items across Australia here.
Is there something we've missed? We encourage each state and territory to add local recycling information. Email communications@sosj.org.au and we will add the recycling option to the Directory.
---
Take Time to Reflect – access a spiritual reflection sheet which guides you to pause and consider your use of soft plastics and ideas to change here. Share with family and friends to start a conversation.
Pray for the waste pickers – Fiji becomes first Pacific nation to recognise waste pickers as the world's invisible environmentalists fight to be seen – ABC News
---
Prayer 
The Josephite community is invited to come together; to come alive; to overcome the urge to keep saying "Our bones are dry, our hope is gone, and we are doomed" (Ezekiel 37).
To explore, embrace and embody Pope Francis' invitation "to all men and women of good will" (#3).
Let's explore an alternative understanding of the quality of life, embrace the prophetic and the contemplative, embody a lifestyle capable of deep enjoyment free of obsessions with consumerism (#222 adapted).
Creator God, you walk with us on our journey. Open us to see the revelation of your presence in all of creation that we may safeguard and protect the beauty of Earth. We ask this in the name of your Son, who taught us about the sacredness and interconnectedness of all of life, Jesus Christ. Amen. 
L  -  Lightbulb Moments
This month we jump into our second letter of focus: L for LIGHTBULB MOMENTS!
Thanks to Thomas Edison and cartoonists we link lightbulb moments with inspiration and the birth of good ideas. Lightbulb moments can be associated with important change and conversion. The Josephite Explore~Embrace~Embody Laudato Sí Action Plan is about change and conversion. Pope Francis refers to such change as ecological conversion. Tangible changes evident in our external behaviours, policies and procedures accompany and support the deeper level of conversion. Faith and good works, as St Paul argued, develop together.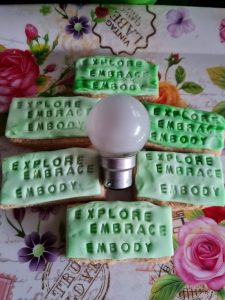 What did you do once you knew?
The exponential increase in the volume of soft plastics in existence is not new information. Reputable organisations such as National Geographic and the World Wildlife Fund flagged this issue several decades ago. A confronting line from a poem penned by the American poet Drew Dillinger asks, "what did you do once you knew?" We know. We are called to wake up, to explore, embrace and embody ecological conversion.
The complexity and universality of the soft plastics problem causes many of us to lapse into a sort of plastics paralysis while others set about tackling the problem in ways suited to their skillset. A recent survey found that over 90 per cent feel they have limited knowledge when it comes to plastic recycling, and more than half were unaware that soft plastics could be recycled at all.
Pope Francis' World Environment Day 2023, 5 June, (Pope: We have responsibility before God to protect Common Home – Vatican News) drew attention to the urgent need for change.
"Yet all is not lost. Human beings, while capable of the worst, are also capable of rising above themselves, choosing again what is good, and making a new start" (LS #205).
What lightbulb moments have woken you up to the soft plastics crisis?
What are you doing now that you know?
Every minute one truckload of plastics is dumped into the ocean where they break down into microplastics. More than FIVE TRILLION pieces of plastic are already floating in our oceans.* By 2050, virtually every seabird species on the planet will be eating plastic.
Lightbulb Moments in Action
Lightbulb moments are being experienced in many ways by people of all ages, cultures and professions. From an historical perspective artists and students have often been at the forefront of calls for change. They continue to give voice to critical issues. This month three short video clips are provided which express lightbulb moments in differing ways.
---
Advocate for Change!
Join a letter writing group such as the NSW Josephite Writing Rings for Righting Wrongs.
Add your name to the call for the banning of single-use plastic bags: Petition: Ban Single-Use Plastics in Australia! (marineconservation.org.au)
Keep up with the progress toward an international treaty on plastics.
Support the peoples of the Pacific in the fight for climate safety and justice. Information and a petition is available on the Australia Pacific Greenpeace website.
---
Community Action
View the video clip of WILLIAM REES: The Eureka Moment that Led to the "Ecological Footprint" – YouTube as he explains the lightbulb moment which led to the ecological footprint tool.
To learn more about how Josephites can reduce the size of their ecological footprint read the Towards Josephite Earth Sustainability document, and the Sustainability in Daily Life.
Or, make a donation to Mary MacKillop Today.
Lots of little gestures:
Support LOCAL businesses, local and seasonal produce
Support LANDCARE and other community groups
Be aware of LOCAL environmental ISSUES and INITIATIVES
Considering the LONGTERM impacts of industries and individual items – a disposable nappies and unrecycled toothbrushes 'LIVE' for 500 years!
Let's Limit Landfill by making the best purchasing choices and end of product life choices we can. For example:
---
Contemplative Action
Most Christian spiritual journeys begin from a place of gratitude. Pope Francis wrote that ecological "conversion calls for a number of attitudes which together foster a spirit of generous care, full of tenderness. First, it entails gratitude and gratuitousness, a recognition that the world is God's loving gift, and that we are called quietly to imitate his generosity in self-sacrifice and good works" (#220).
One day each week, on a day of your choosing, each time you handle some soft plastic, pause for a few moments and pray a blessing for the human and more-than human species of the countries of origin of the contents, container and labour.
The maxim, gratitude is the memory of the heart, is associated with Mary MacKillop. View the video clip of a contemporary expression of this sentiment – GRATEFUL: A Love Song to the World | Empty Hands Music | nimo feat. daniel nahmod – YouTube ).
One day each week, on a day of your choosing, each time you dispose of some soft plastic pause for a few moments and consider alternatives for next time.
View the video of Peter Mayer "Holy Now". Then, on one day of the month, on a day of your choosing, attend to the holy which surrounds you: in the media, present as plants, animals, land, city and seascapes, and the random people you encounter in your day. You might like to take a series of images with your phone/ipad, compile a list, create a collage, and share your holy discoveries with others.
Suggested reading:         
Ecological Spirituality: Caring for Our Common Home by Trish Hindmarsh, Garratt Publishing
The Great Work: Our Way into the Future by Thomas Berry
Online
---
Prayer 
A Reflection Inspired by Archbishop Oscar Romero composed by Bishop Ken Untener of Saginaw.
It helps now and again to step back
And take the long view.
The Kingdom is not only beyond our efforts,
It is even beyond our vision.
We cannot do everything,
and there is a sense of liberation in realising that,
This enables us to do something,
And to do it very well.

It may be incomplete, but it's a beginning,
A step along the way,
An opportunity for the Lord's grace to enter
And do the rest.
We may never see the end results,
But that is the difference between
the master builder and the worker.
We are workers, not master builders,
Ministers, not messiahs,
We are prophets of a future not our own.
A  -  Asking for Change
EVERYTHING IS CONNECTED.  EVERYONE IS CONNECTED.  THE WHOLE OF CREATION IS CONNECTED.
Taking ACTION and ASKING FOR CHANGE in order to shine a light upon social issues is something many of us strive to do.
All of us concerned for the environment were devasted when we discovered that millions of plastic bags being saved for recycling were destined for landfill. And to be told that despite plastics recycling programs being common for many years, production of single-use plastics continues to surge, raised huge questions for which there seem to be few answers.
As citizens of one of the richest democracies in the world we are constrained to ensure politicians and large corporations are being held accountable for their actions, especially when these actions continue to threaten the flourishing of our planet. ADVOCATING and ASKING FOR CHANGE enables individuals to foster a sense of community and solidarity. By advocating for the elimination of soft plastics we give hope to ourselves and others.
The good news
Consciousness of the dangers of plastics waste has increased exponentially among people across the globe
Australians want to do the right thing to deal with plastics pollution
There has been some action to hold companies responsible. In NSW, the Environment Protection Authority has told Woolworths and Coles to clear the REDcycle warehouses.
The bad news
In landfill, paper takes between two and six weeks to decompose, and an orange peel six months. But plastics are estimated to last hundreds, even thousands of years.
Since the 1950s, we have produced more than 8 billion tonnes of plastic, more than one tonne of plastic for every person alive today.
Almost every piece of plastic ever made is still with us. It lines the stomachs of turtles and whales and fish, it slips into our food, it's in the air we breathe. Scientists estimate each of us ingests the equivalent of one credit card's worth of plastic – every week.
Yet while companies (and consumers) come under increasing pressure to use plastic less, more plastic plants are opening around the world.
What is the challenge to us as we set out to ASK FOR CHANGE?
Why has the big clean-up been left to consumers? And what can be done to stop plastic choking our oceans and wilderness?
The scary thing is, that instead of financing solutions back in the '70s (or changing product designs), the plastics industry put its money into public recycling campaigns and shifted the burden onto the consumer, onto us.
These companies will get away with a slap on the wrist. Meanwhile, oil companies continue to pump plastics into the environment, governments greenwash and climate protestors are threatened with prison.
---
Calls to Action
Contemplative Action
Some possible actions arising from our contemplation:
Share a prayer for inclusion in the Prayer of intercession in a Parish liturgy. View some prayers here.
Invite your community to a reflection/prayer gathering, focusing on plastics and the urgency of taking action.
Send a copy of the Josephite Explore~Embrace~Embody Laudato Si' Action Plan to your local politician and community leaders.
---
Community Action
What can we do? What will we do?
We can acquaint ourselves with the reality of the dangers and the possibilities facing us and all of creation.
Resources to do this:
Or…
We can approach the managers at our local supermarkets and discuss with them (and the staff with whom we chat at the checkout) to talk about the issue and urge change.
We can sign petitions from environmental groups and conservation councils.
Resources to do this:
 Or…
We can ask for a meeting with our local politicians to urge changes to government policy.
Visiting a politician is one of the most powerful things you can do. It carries much more weight than signing a petition, sending a postcard, or making a phone call, or even sending a letter. It's not difficult to visit a politician, yet very few people do it.
Before you go:
Know your politician. Make sure you know your MP's name, party, and electorate. Check out the MP's website.
Know your issue. Make sure that before you go you are clear about key points you want to make and the action you would like the MP to take. Prepare a summary sheet to leave with the politician.
Know your objectives. Make the MP aware that you, as an ordinary citizen, are concerned about the issue.
Organise your delegation. It is good to go with a group. Others can provide confidence and can offer additional points. Having 3 people to visit a politician is an ideal number.
During the visit:
Be neat and presentable. Politicians may react negatively to anyone dressed in a messy or unkempt way. This may turn them against your cause, regardless of the worth of your ideas.
Be early. Make sure everyone in your delegation knows where the Politician's office is and ask them to meet outside 15 minutes early.
Thank the MP for taking the time to meet with you. Clarify at the start how much time the MP has available for the group. Each participant introduces her/himself. Mention the organisation or community you represent.
Be friendly, polite, and patient, and don't get side-tracked. Keep to the point, and make sure you get to raise the specific issues.
Asks of the government
Say what you believe …
Name the issue …
State explicitly what you are asking …
How the MP can help (some examples)
Raise out demands in the Party Room
Raise a question in Question Time
Speak to the relevant Minister.
Make a statement in Parliament.
Find out the MP's views – this is important. It is important to draw a commitment from the MP as this means you will have to get back in touch with him/her and vice-versa. Ask the MP what she/he would be prepared to do.
Ask where the MP stands on the issue.
Ask if the MP is prepared to make a commitment on any of your asks.
Ask how you can support the MP.
Final actions
Reiterate what the MP has agreed to.
Leave the summary page with the MP.
Say we will be in touch.
Ask the MP to be in a photo with you and your delegation. (Note: taking a photo with the MP after your meeting is a good way to hold them accountable. You can use this photo to post up on social media so more people are aware of your issue and can follow your example and visit their own local MP)
 After the visit:
Talk it over with your group.
Follow up. Make sure the MP honors any commitment to you. If you don't hear anything in a week or so, phone or write, and keep on it until it is resolved.
Communicate with your justice contact person who has organised your lobbying. This is important so that the network knows who has been seen and the response being obtained. Feedback is essential for a successful campaign.
Get ready for the next one. Now that lobbying has been shown to be a lot easier than you first thought, remember that it gets easier every time you do it.
Create engaged communities to combat climate change. This can be done through social media, weekly group meetings with people who feel passionate about the same issue.
Resources to do this:
Volunteer for Organisations who are trying to mitigate the effects of the Climate Change
S  -  Shopping Tips
Welcome to S – Shopping Tips, the fourth theme in the Josephite Soft Plastics campaign.
Soft plastics and shopping seem to go hand-in-hand. It's hard to name a product which has not been wrapped in plastic at some point during its journey from raw materials to purchase.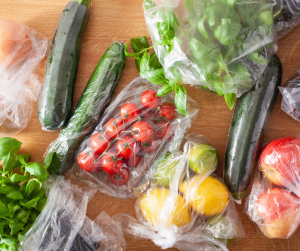 This month we offer some tips on how to reduce your soft plastics footprint.
Shopping is a minefield of choices and criteria. It becomes a series of compromises as we consumers try to match our needs and desires with our personal budgets of time and money, and availability of goods. The hustle and bustle of supermarket shopping pushes consumers to grab the products they recognise. One's good intentions of choosing the cream cheese in cardboard over one enclosed in plastic wrap may result in a product manufactured overseas rather than in the local region.
Which choice is less detrimental to the Planet – the long lifespan of the plastic wrap or the carbon footprint of international trade? What timeframe needs to be considered – expediency in having the goods to turn for my purposes, the long-term potential of plastic particles embedded in the food chain, the cumulative effects of carbon emission?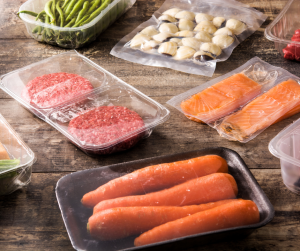 Many have adopted shopping behaviours such as carrying a supply of reusable bags, and diligently recycling cardboard, plastic mouldings and other forms of packaging. Reliance on recycling, however, is a lower order solution to soft plastics. It is better not to have soft plastics in the production stream.
There are no simple answers. All we can do is to continue to act from a firm moral base.
SHOPPING TIPS!
The following general shopping tips offer some principles and shopping habits which will shrink the size of your soft plastics footprint.
Use what you already have; use up consumables before replacing them, replace larger items and appliances at the end of their life or as your needs and circumstances change.
Find and use the BEST alternative products according to your means. Break the use and throw and throw away cycle whenever you can!
Read the labels – unfortunately greenwashing is real – CRA Calls for Legislation to End Industry Greenwashing and Improve Environmental Impact — Catholic Religious Australia.
Make informed purchase choices – do your research and compare. Include environmental impacts in your criteria – Towards Josephite Earth Environmental Charter
Be creative and avoid buying new products where possible – buy second hand, scope out op shops and charity shops, look on neighbourhood/local websites such as Nextdoor, Marketplace, Trading Post, Gumtree, utilise tool libraries and other community sharing options.
---
Calls to Action
Contemplative Action
Develop your response to Pope Francis' invitation to stop and give thanks.
One expression of this attitude is when we stop and give thanks to God before and after meals. I ask all believers to return to this beautiful and meaningful custom. That moment of blessing, however brief, reminds us of our dependence on God for life; it strengthens our feeling of gratitude for the gifts of creation; it acknowledges those who by their labours provide us with these goods; and it reaffirms our solidarity with those in greatest need (LS # 227).
Suggested online music videos to ponder:
Community Action
Choose a message from Laudato Si' to keep with you as you shop in person or online. Create a credit card sized message to slip in your purse, wallet or phone.
Incidentally, a study by the University of Newcastle, in Australia found that globally, people ingest an average of around 2,000 microplastic particles a week, that is equivalent to the weight of a 5 grams credit card. Read more about this study here – You could be swallowing a credit card's weight in plastic every week | CNN).
"People can easily get caught up in a whirlwind of needless buying and shopping" (LA #202).
"We have too many means and only a few insubstantial ends" (LS #203).
"The emptier [my] heart is, the more [I] need to buy, own and consume" (LS #204).
"Purchasing is always a moral- and not simply economic act" (LS #206).
"A constant flood of new consumer goods can baffle the heart and prevent us from cherishing each thing and each moment" (LS #222).
"Overcome that unhealthy anxiety which makes us superficial, aggressive and compulsive consumers" (LS #226).
Create and display a set of messages (based on Laudato Si) near your rubbish bins:
"The food I throw out is stolen from the table of the poor" (LS #50).
"The issue of environmental degradation challenges [me] to examine [my] lifestyle" (LS #206).
"There is a nobility in the duty to care for creation through little daily actions" (LS #211).
"Reusing something instead of immediately discarding it…can be an act of love" (LS #211).
FAST Challenge
Challenge yourself, family, friends, and work colleagues to a week of FASTING.
Fast from fast fashion and fast food.
Scale up the challenge to a month, a season, a year…
Taking Divesting from Oil personally
There has been a push for individuals and companies to divest from fossil fuels. A recent online article in the National Catholic Reporter asked Why Catholics should divest from plastic in their closets | National Catholic Reporter (ncronline.org). It shifts the focus from big business to an arena where we have personal control – our choice of clothing.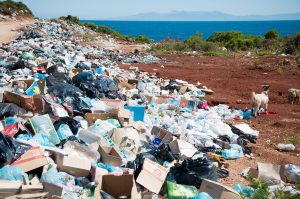 Calls to Advocacy
United Nations Plastics Treaty
Read the most recent article (click here) from the Josephites who attended the United Nations second Intergovernmental Negotiating Committee (INC-2) on Plastic Pollution in Paris from 29 May 29 – 2 June on behalf of the Congregations of Sisters of St Joseph Non-Governmental Organization.
You can learn more about this treaty and register your support for those involved in these international negotiations via The Story of Stuff website.
Sign the online petition from Greenpeace Australia Pacific and be part of Tackling plastic pollution at its source.
Laudato Si' on Consumerism
Each Jewish Passover celebration includes the singing of 'Dayenu'. The refrain Dayenu can be translated as 'it would have been enough'. The song commemorates God's abundant generosity and the gratitude of the people. Inspired by this Jewish tradition, the following reflection on consumerism is drawn from Laudato Si'.
If we approached nature and the environment with openness to awe and wonder, if we spoke the language of fraternity and beauty in our relationship with the world,
Dayenu – it would have been enough.
If we understood the natural environment as a collective good, the patrimony of all humanity and the responsibility of everyone. If we unshackled ourselves of thoughts that we can substitute an irreplaceable and irretrievable beauty with something which we have created ourselves,
Dayenu – it would have been enough.
If we replaced the ingrained culture of relativism and a drive to satisfy our own desires and immediate needs with a sobriety and a culture of care,
Dayenu – it would have been enough.
If we adopted comprehensive approaches which required, at the very least, greater efforts to finance various lines of independent, interdisciplinary research capable of shedding new light on the problem,
Dayenu – it would have been enough.
If we gave worthy expression of our most noble human qualities, and relied on intelligent and profitable ways of reusing, revamping and recycling,
Dayenu – it would have been enough.
If we retraced our steps before it was too late and allowed all to live in a way worthy of their human dignity,
Dayenu – it would have been enough.
If we reframed Western Industrial paradigms and our obsession with a consumerist lifestyle with selfless ecological commitment and social responsibility,
Dayenu – it would have been enough.
If we cultivated joy-filled human hearts and approached life with serene attentiveness, accepting each moment as a gift from God to be lived to the full,
Dayenu – it would have been enough.
Adapted from Laudato Si' paragraphs 11, 95 ,123 135, 192, 193, 204, 209, 221, 226.
---
A Selection of 'S' Products
SILICONE PRODUCTS – studies show that silicone is a better choice than single use plastics. However, the silicone process is very carbon hungry and can only be recycled into products of a lesser grade. Silicone products have an estimated life of 50-500 years – Is Silicone Recyclable? Can It Be Recycled At Home? – LastObject
SOLAR TRASH – The Harvard Business Review warns of the impending crisis it forecasts as the replacement rate of solar panels outstrips recycling capacity and cost. Mountains of solar panels are consigned to landfill – The Dark Side of Solar Power (hbr.org).
SPOONS – have you eaten any edible cutlery recently?
SUBPODS – inground composting system used and recommended by our Eco-Hero Bridgette and The Complete Guide to Subpod Composting.
SYNTHETIC FABRICS are oil-based products and difficult to recycle in Australia. com claims that the manufacture of one pair of jeans emits between 15-20kg of carbon, while a single t-shirt emits 2kg of emissions. Polyester produces twice the carbon emissions of cotton per kg. The downside of cotton is the crop's high demands for water and agri-chemical management.
T  -  Taking Action
Welcome to T – TAKING ACTION, the fifth theme in the Josephite Soft Plastics campaign.
Drew Dillinger's question, "What did you do once you knew?" is not easily dismissed. It is like a refrain or a musical riff which sticks in the memory. Knowing is a driver for taking action. The more I am aware, the more I am impelled to act.  
Pope Francis calls out apathy, passivity and obstructionist attitudes among believers (LS #14) as contributing factors to the ecological crisis of which soft plastics is a part. He urges each of us to "cooperate as instruments of God for the care of creation, each according to his or her own culture, experience, involvements and talents" (LS #14). He writes: "a certain way of understanding human life and activity has gone awry, to the serious detriment of the world around us. Should we not pause and consider this" (LS #101).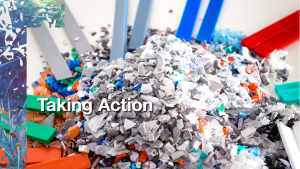 The deliberate inclusion of micro plastic beads, aka nano plastics, in everyday domestic products such as toothpaste, shampoo, conditioners and body lotions are a case in point of having gone awry. To get a sense of the magnitude of this soft plastics problem Bridgette (Eco Hero from P-Plastics Paralysis) and Sr Mary-Ann Casanova downloaded the Beat the Micro Bead App onto their phones. They used the App in pharmacies and supermarkets on at least 200 common items. The App uses the list of product ingredients to determine the presence and nature of micro plastics.  
Their general findings were: 
Micro plastics were found in the majority of the common products scanned including toothpastes (even those targeted for baby teeth), shampoos and conditioners, hand and body lotions (including those recommended by dermatologists) and soaps
Not all products within a particular brand range contained micro plastics – each 'flavour' may have different types of plastics present
The App detected 'skeptical' plastics, ie forms of plastics about which there is little or no data
No micro plastics were detected in solid products such as cakes of soap, solid shampoo, conditioner or deodorants
Some of the plastic-free products were packaged in layers of soft plastic. 
Queensland has taken action to ban plastic microbeads in personal care and cleaning products – 'Education first' approach to single-use plastic ban – Inside Waste. 
Calls to Action
Download and use the Beat the Micro Bead App. Use the App to scan some of the personal and cleaning products you regularly use. How many of these include micro plastic beads? Are you able to choose alternative plastic-free products in the future? 
Use the App when selecting products at the supermarket, pharmacy or store. What will you do once you know what is inside the product? 
Microplastics are in products intended for children, women and men! Give demonstrations of the App to your friends, family, work colleagues and fellow shoppers.  
View the short film by National Geographic: about micro plastics and our food chain Are You Eating Plastic for Dinner?  
Become active advocates against the companies responsible for all the micro-plastics, emphasising the need to use the second foot of justice in our work, and to engage in advocacy as well as being involved in personal action. 
Contemplative Action
Revisit the calls to contemplative action as suggested in the previous themes: 
P – Plastics Paralysis 
L – Lightbulb Moments 
A – Advocating for Change 
S – Shopping Tips 
Choose a contemplative action for each of the coming weeks.  
Community Action
On a day of your choosing visit a local public park, garden, green space or beach. If you are able, pick up some litter, or ask someone else to do it on your behalf.
Write a note of thanks to your local council, park rangers, school or sports club and thank them for caring for the environment. Similar messages can be posted on neighbourhood hubs/platforms such as Nextdoor.
Leave a note attached to your kerbside recycling bin acknowledging the service. 
Calls to Advocacy
Subscribe to the Human Rights Watch newsletter for up-to-date information from around the planet – Plastics Treaty Draft Takes First Step to Reduce Production | Human Rights Watch (hrw.org) 
I  -  I Can, I Will
Welcome to I – I Can, I Will, the sixth theme in the Josephite Soft Plastics campaign.
I Can implies that the person can do something, while I Will implies that they are committed to doing it. I Can is more about capability, while I Will is more about determination. Having the capacity and agency to do something is quite different from having the resolve to do something. Determination is often associated with a strong will and the ability to persevere through difficult situations. It is the driving force that motivates us to achieve our goals, even when faced with obstacles or setbacks. Resolve, on the other hand, is the unwavering commitment to one's beliefs or values. It is the inner strength that allows us to stay true to ourselves and our principles, even when faced with opposition or criticism.
According to a 2023 article by Forbes Health on New Year's resolutions, the majority will be dropped by 14 January. Pope Francis characterises the long-term commitment of governments and elements within the corporate sector as weak responses (LS # 53-59). May this assessment be overturned at the upcoming COP 28 meetings 30 November to 12 December.
The COVID pandemic continues to impact many organisations which rely on volunteer participation. Volunteering Australia reported a significant drop in the number of formal and informal volunteers during 2020. Almost 12 million Australians acted on I Can, I Will and gave of their time and skills.
The biblical account of the call of Samuel reminds us that age is no excuse for inaction. At age 93 Sir David Attenborough shared his witness statement about Earth. He continues to encourage people of all ages and nations to do whatever is in their capacities to care for Earth. His plastics message is filled with hope and gratitude.
At the other end of the spectrum Gen Z are using their unique capacities to respond to local and international concerns. A 2021 article in The Guardian newspaper profiles 20 young people who have embraced I Can, I Will in creative ways. In June 2023, Stephanie Di Pasqua, conveyed messages from the youth in her Drummoyne electorate to the New South Wales Parliament.
Knowing my version of I Can allows for an infinite number of ways of responding to the issue of soft plastics. Alejandro Duŕan used ocean plastics to create art installations and images. Spoken word artist Prince Ea combines his creativity and activism in the production of inspiration and thought-provoking online content such as The Future I Believe In.
---
Calls to Action
Contemplative Action
Commemorate Julian Tenison Woods' birthday on 15 November by prayerfully revisiting the Sustainability in Daily Life Identify two or three daily acts that you can commit to.
Pray for the firm and determined resolve of the international community arising from the COP 28 (United Nations Climate Change Conference), to be held in United Arab Emirates, 30 November to 12 December 2023.
Community Action
 Calls to Advocacy
Visit the Boomerang Alliance Scroll to the bottom of the page to sign on as a supporter. Learn about the current campaigns eradicating single use plastics, via the 'Campaigns' tab.
---
I – I Can, I Will: some thoughts gathered from Laudato Si'
Pope Francis frames his letter, Laudato Si', within the context of what it means to be human. He invites all the citizens of Earth to embrace their human giftedness and unique place within creation. He recognises that people of faith have an additional layer of responsibility and he therefore urges Christians toward a life of renewal and ecological conversion.
The following table uses Pope Francis' words to describe some of the shared human abilities (I Can) and responses (I Will) as foundational for the Christian life. The third column, Call and Response, provides some of the fruits of ecological conversion which are expressed in the daily living of one's ecological vocation. The numbers indicate the source paragraphs within Laudato Si'.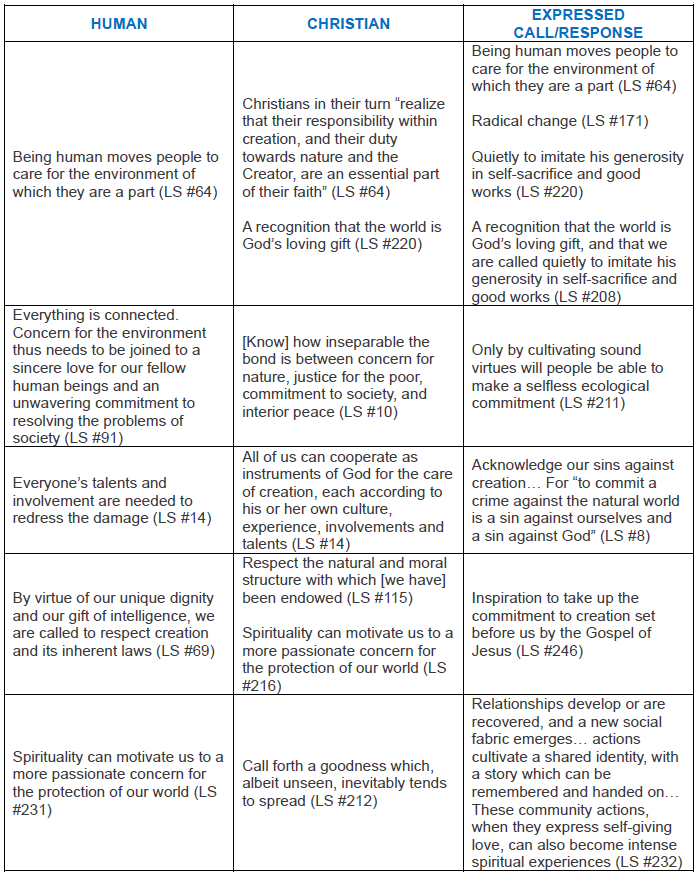 Reference (Pope Francis 2015)
Pope Francis. 2015. On Care For Our Common Home- Laudato Si'. Kindle Edition. Boston: Pauline Books and Media.
C  -  Changing Habits
Welcome to C – CHANGING HABITS, the seventh theme in the Josephite Soft Plastics campaign and the final for 2023.
In the early 1980s Billy Field had a hit with his song Bad Habits. The lyrics are excuses for exercising bad habits and an attempt at normalising and continuing with them. "Can't help myself, bad habits…when I get the urge I just got to splurge. I'm a slave to all my desires…Well I'm in a mess because I can't repress all of these bad habits…"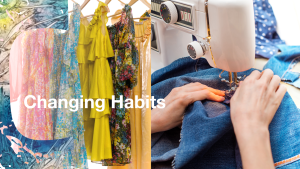 The short, animated film Happiness by Steve Cutts reinforces the underlying dissatisfaction that comes from yielding to bad habits and the lure of consumerism. Pope Francis offers an alternative view: "those who enjoy more and live better each moment are those who have given up dipping here and there, always on the look-out for what they do not have… They are able to shed unsatisfied needs, reducing their obsessiveness and weariness… Happiness means knowing how to limit some needs which only diminish us, and being open to the many different possibilities which life can offer (LS #223)." 
A 2021 article in the Harvard Business Review defines habits as behaviours we do with little or no thought. Routines are a series of behaviours which we frequently return to and repeat. The author recommends working on one's micro-habits as an effective way to change habits. Laudato Si' highlights the importance of everyday gestures by individuals and communities as well as larger strategies which change systems and permeate all of society, international affairs and economics. 
The Josephite Explore~Embrace~Embody Action Plan opens with a call to change habits:  
We stand at a critical moment in Earth's history. As Josephite women and men, we acknowledge our role in caring for Earth, 'Our Common Home', and our responsibilities for present and future generations in the Web of Life… This pivotal moment prompts us to respond. We are challenged to face the crises affecting people, other species and Earth itself, and with compassion and urgency collaborate locally and globally to influence governments, organisations and others to halt the damage, protect life, restore habitats and settle the homeless.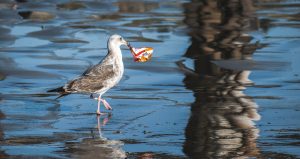 The voices calling for radical change are universal. Vanessa Turnbull-Roberts said on being named Australia's first Commissioner to First Nations children and young people: "There's a better world we can make… the current one we have is one we cannot settle for".  
Pope Francis wrote Laudato Si' (2015) and has followed this with Laudato Deum (2023). These letters are a plea for humanity to change behaviours and attitudes. He locates the origins of the Earth crisis in the lap of our human species (LS #101) and follows up with a reminder that change is possible (LS #13). The Pope has an unshakable belief in our God-given intelligence, innate goodness and the assurance that "the Creator does not abandon us" (LS #13). 
Earth's ability to absorb human impacts is reaching a tipping point which, once crossed, will result in catastrophic changes and adversely affect the ability of homo sapiens to continue to flourish. A planet engulfed in soft plastics typifies the imperative to change our habits.   
---
Calls to Action
Use an online ecological footprint calculator to establish some data about your habits. 
Contemplative Action
Set aside a small amount of time each day, for a month or so, in which to pause and consider Pope Francis' words. Create a word picture by taking a blank piece of paper or a page in your journal. Each day add one word which arises from your contemplation. This could take the form of a list, you could use a variety of colours and style of lettering, words could be placed a random, for example.   
Review your word picture at the end of the month. What renewal are you being invited into? 
Calculate your plastics footprint, visit the Plastic Bank website. Read some of the short articles and check out the Changemaker Programs run by plasticbank.com. Invite five friends to calculate their plastics footprint and compare results. 
Community Action
Read Emma Bryce's article We can't go on: the Godfather of microplastics on how stop them. Forward the link onto others.  
Call to Advocacy
It is a common for businesses to shift responsibilities for sound ecological practices onto the customer and away from the manufacturer or retailer. The multi-national company Coca-Cola is a case in point. As the video explains, Coca-Cola's decision to move away from using returnable glass bottles (with cash incentives) to plastic containers and the onus on consumers to recycle, has resulted in widespread adverse outcomes. 
Watch the You Tube Video Coke Knew their Plastic Would Trash the Planet… and Did It Anyway and sign the petition for Coca-Cola to bring back the refill bottle and take greater responsibility for their products. 
Christmas Considerations 
Christmas giving – consider giving your friends and family some chooks, cows, calves, corn, clean water, and other useful and life-impacting options. Below is a selection of organisations which offer life sustaining gift alternatives.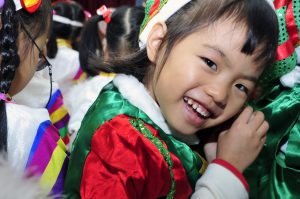 Caritas Australia Global Gifts 
Christmas Tree options – artificial trees and many seasonal decorations are made with soft plastics; real trees present other points for consideration including how and where they are grown, disposal options for composting etc. 
Christmas debris – what can be avoided, recycled? What are the options for disposal?  
---
Suggested reading and blogs: 
 You Tubes, Ted Talks and Podcasts: 
S  -  Showing Off
To be added in February 2024.